Frequently asked questions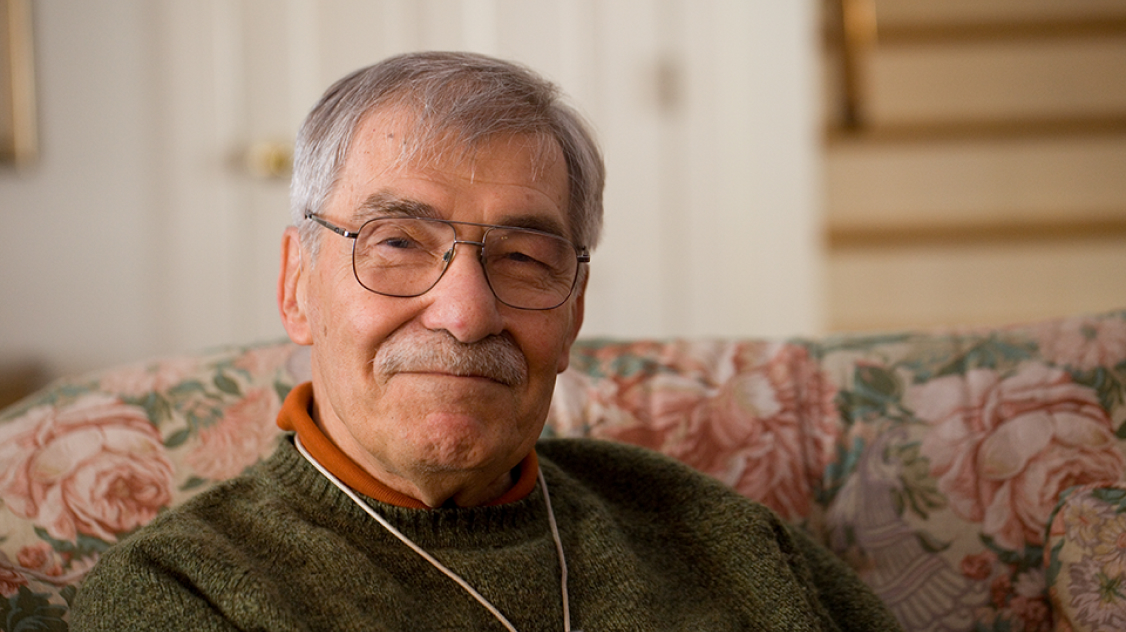 Home health is designed to help you recover in the comfort of your home through skilled nursing and physical, occupational and speech therapy. Your health care provider can order home health if he or she determines your condition requires you to remain in the home for rehab and recovery from illness, injury or surgery.
Home health is skilled clinical care ordered by a health care provider. These services might include things like nursing, physical therapy and occupational therapy and are designed to help you manage your condition and regain your independence after illness, injury or surgery.
Personal home care assistance involves non-clinical services, such as help around the house, transportation, bathing and light meal preparation.
Home health may be covered 100% by Medicare for those who qualify, and we accept most forms of insurance. Part of the admission process includes verification of insurance. Our team is happy to help answer your financial and insurance questions. You can contact us here.
Yes, we do. We'll work closely with your physician or other authorized practitioner to develop and strictly follow your plan of care.
Yes. If you or a loved one is interested in receiving home health care services, speak with your primary care physician, nurse practitioner or other health care provider. You can also talk to one of our nurses 24/7 at 1-866-CARE-KAH (1-866-227-3524) to find out if home health might be right for you.
Personal home care is often needed alongside home health services, and we can help coordinate the two levels of care. A limited number of your personal home care hours may be covered by Medicare while you're receiving clinical in-home care, but it's generally paid separately or covered by private insurance or other government programs.
Personal home care assistance offers older or disabled adults extra help keeping up with daily living activities, allowing them to age safely in their homes or recover from a hospitalization. This might include things like bathing and dressing, as well as light housekeeping chores and laundry. Our caregivers can prepare healthy meals, provide transportation, run errands and help clients maintain their medication schedules. They can also provide clients with a caring companion — someone they can rely on to help them during hard times and to celebrate with them during good times.
Community care offers personal home care services through Medicaid and other government-financed programs. Family members qualify based on income level, and these programs are often an alternative to a nursing home.
We care for older or disabled adults with a variety of personal care needs. If you feel that you or a loved one may benefit from personal home care assistance, we are only a phone call away. A member of our experienced staff can meet for a complimentary in-home assessment to determine if personal home care assistance is right for you.
Every person is different. While many people remain independent well into their 80s, others need more help. Some things to look for when visiting an elderly loved one include: Is the house tidy? Do they have healthy groceries (not just frozen dinners)? Have you noticed any weight loss? Has personal hygiene declined? Are there any concerns with memory? These are only a few things to consider when you're thinking about personal home care assistance. A great resource is the person's primary care physician. Often, a primary care physician will be the first person to raise the idea of senior care management.
Transportation, especially to medical appointments and procedures, is a popular personal home care service. It can often be arranged in as little as a few hours, but if possible, please give us 24 hours' notice. This allows us to meet with the client ahead of time so that he or she knows what to expect and feels comfortable with the whole process.
Personal home care assistants cannot do anything that would be described as clinical or invasive. Most importantly, they cannot administer any medications. If someone requires insulin or other injections, they will need to self-administer or have a family member do so. Also, a caregiver should not be monitoring vitals such as blood sugar levels and blood pressure.
Yes, we do. We first arrange a meeting to conduct a thorough assessment and develop a care management plan. This is to fully understand what activities you'd like to have completed and to get a sense of what kind of personality would work best for your situation. After this is completed, we'll match you with a caregiver. If at any time you'd like to change your caregiver, this can easily be arranged.
It depends on the type of help that you need. If your doctor has prescribed clinical help that would be administered by a registered nurse, physical therapist or occupational therapist, this qualifies as home health care, which Medicare will cover. While you're under the care of an in-home clinician, a home health aide or other caregiver can be assigned under Medicare coverage for bathing and certain other types of personal care.
Medicare will not pay for help with daily living activities such as non-prescribed personal care, meal preparation, medication reminders and housekeeping. The typical insurance that does cover these services is long-term care insurance, which is privately purchased. Some Medicare Advantage plans also cover in-home personal care. You can also check whether you qualify for care through workers' compensation insurance, veterans benefits or other government programs.
This is an excellent question because veterans benefits are severely underused. Contact your local VA to learn more about the Aid and Attendance program. There are also several nonprofits that work with veterans to process their claims. VA benefits are not automatically given; they must be applied for, and recipients must meet specific requirements. Veterans with spouses could receive a certain amount annually toward personal home care services, assisted living or nursing home care. Spouses of deceased veterans may be eligible for a separate amount annually.
There is no long-term contract, so you can adjust the services you want as your needs change. We provide care on an as-needed basis, with a care plan based on your requirements. An upfront deposit is required before personal home care assistance services are rendered, generally covering about one week of service. The deposit will be refunded at the end of your relationship with the agency if all invoices have been paid.
Hourly costs vary by region and the level of care required. You can download a document here that provides detailed information on senior care costs and various ways to help manage them. You can also speak with a member of our care team who can provide additional information. If you receive services through community care, the government agency is billed directly.
We pay all our personal care attendants in compliance with state and federal laws. We do our best to schedule caregivers to avoid additional costs whenever possible. If you request specific caregivers for extended shifts, there's a chance you may incur charges for overtime, though we'll alert you if this is the case.
It depends on the amount of care you need. In most cases, patients will see the same caregiver every day. Building familiarity between patients and caregivers is vital to the nature of the personal care services we provide, which often require close physical contact. Establishing a relationship of trust between caregivers and patients helps our patients feel more comfortable with personal home care services. However, in certain circumstances, such as 24-hour care, several caregivers may need to visit on a shift basis.
We contact occupational schools, participate in job fairs, place advertisements and attract applicants through the internet. We have a rigorous screening process that includes a background check and verification of qualifications. All our caregivers have at least one year of experience, and all background information is available upon request.
We meet with each patient and their family members to understand their needs and then create a detailed care management plan. By doing this, we ensure each employee we send out has the skills required to address each patient's unique needs. If a patient's needs change and require additional skills, we'll make staffing arrangements as necessary.
One of the major advantages of working with a personal home care agency is the peace of mind that comes from backup staffing. Our agency uses a phone-in timecard system that alerts the scheduling supervisor if someone does not check in at the appointed time. This means a supervisor can immediately come by to provide care until the caregiver arrives or a replacement is arranged. This system also guarantees accurate billing information.
911 is immediately called in the event of a medical emergency. There is an emergency preparedness procedure that every caregiver is trained on when hired, with annual training updates. We also ask that a list of emergency numbers is posted by the phone in the order that they should be called.
Many of our caregivers have already been trained in CPR and basic first aid before we hire them. If this skill level is specifically requested, we can make it happen.
Become an active part of your loved one's care. Get to know the caregivers and supervisors providing and managing care. If you see anything in the home that concerns you, report it immediately. Make a point to visit your loved one frequently to get a true understanding of what their day looks like. If you live outside the area, find someone you trust to make a visit. Our branch managers will also perform unscheduled visits to evaluate our caregivers. Lastly, we provide a chartbook for caregivers to note all the important information you may like to review. Family members have full access to these charts, and the notes can be scanned and emailed to you.
Personal home care is often needed alongside home health services, and we can help coordinate the two levels of care. A limited number of your personal home care hours may be covered by Medicare while you're receiving clinical in-home care, but it's generally paid separately or covered by private insurance or other government programs.
Ask us about care
Have questions about care, or ready to start care? Talk to a nurse at your convenience.