Services
As the nation's largest home care company, Kindred at Home delivers comprehensive, compassionate care to older Americans in the comfort and familiar surroundings of their homes. Our caregivers, clinicians and therapists deliver personalized care to meet each patient's evolving needs so you can enjoy the best quality of life possible.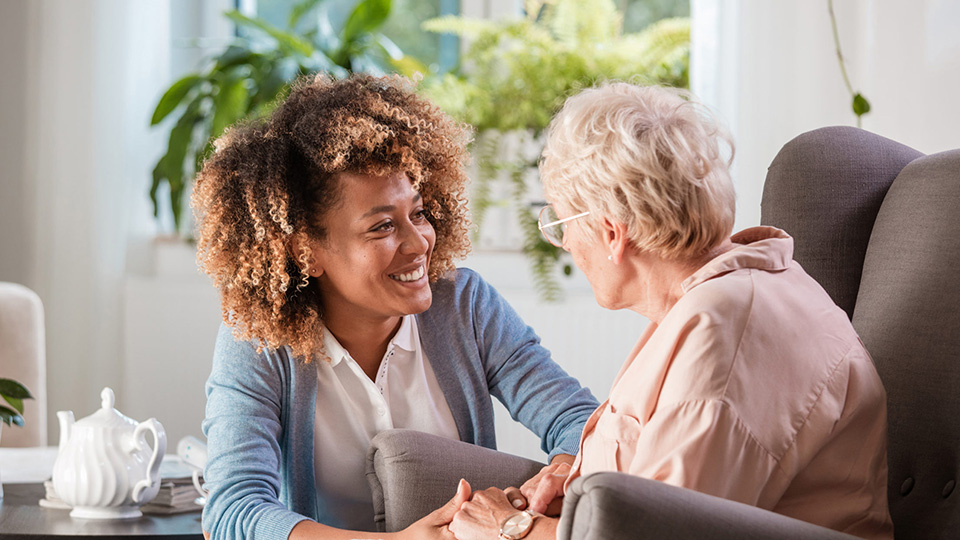 Personal Home Care
Compassionate assistance with daily living
If you are living with a prolonged illness, have physical or developmental disabilities, recovering from surgery or simply facing the challenges of aging, our personal home care assistants can offer attentive in-home assistance with daily activities, like housekeeping and meal preparation, in the comfortable surroundings of your own home.
Learn more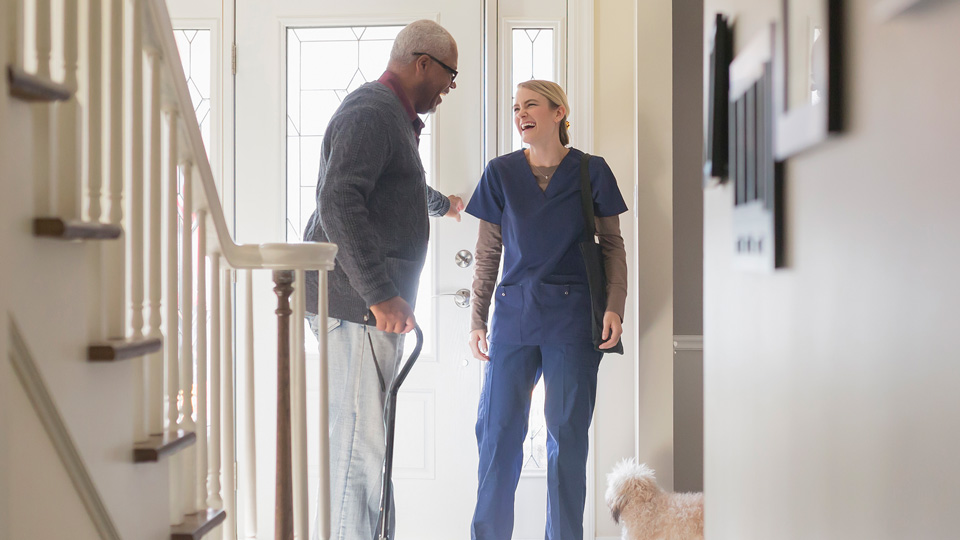 Home Health
Care in the comfort of your own home
In collaboration with your physician, our skilled home health clinicians develop a personalized care plan designed to help you gain the strength and confidence needed to effectively manage your condition, maintain your independence and avoid unnecessary hospitalizations. With our help, you can get back to doing the things you love.
Learn more
Hospice
When life matters most
When curative treatment is no longer the goal of care, we strive to provide patients and their family members with the physical, emotional and spiritual support they need to make the most of every moment. Offered wherever our patients call home, hospice care may consist of nursing, social services, spiritual services and companionship.
Learn more
When I was able to go home, Kindred at Home was there. And I didn't have to worry about anything. And that made me feel better.
— Rita L., Community Care Patient
Sometimes, when you're going through a struggle, the mental stress is worse than the physical stress. Kindred at Home helps. You can actually sit and talk to them, and they will really listen to you. They listen to everything you say.
— Linda A., Home Health Patient
Knowing that they're professionals and that this is their job, that gives you confidence that they're going to be able to take care of you. I have been a nurse for 39 years. I have seen things in a lot of different situations, and I can say that Kindred at Home really cares about their patients and the quality of care that they give.
— Nancy W., Home Health Patient
Ask us about care
Have questions about care, or ready to start care? Talk to a nurse at your convenience.