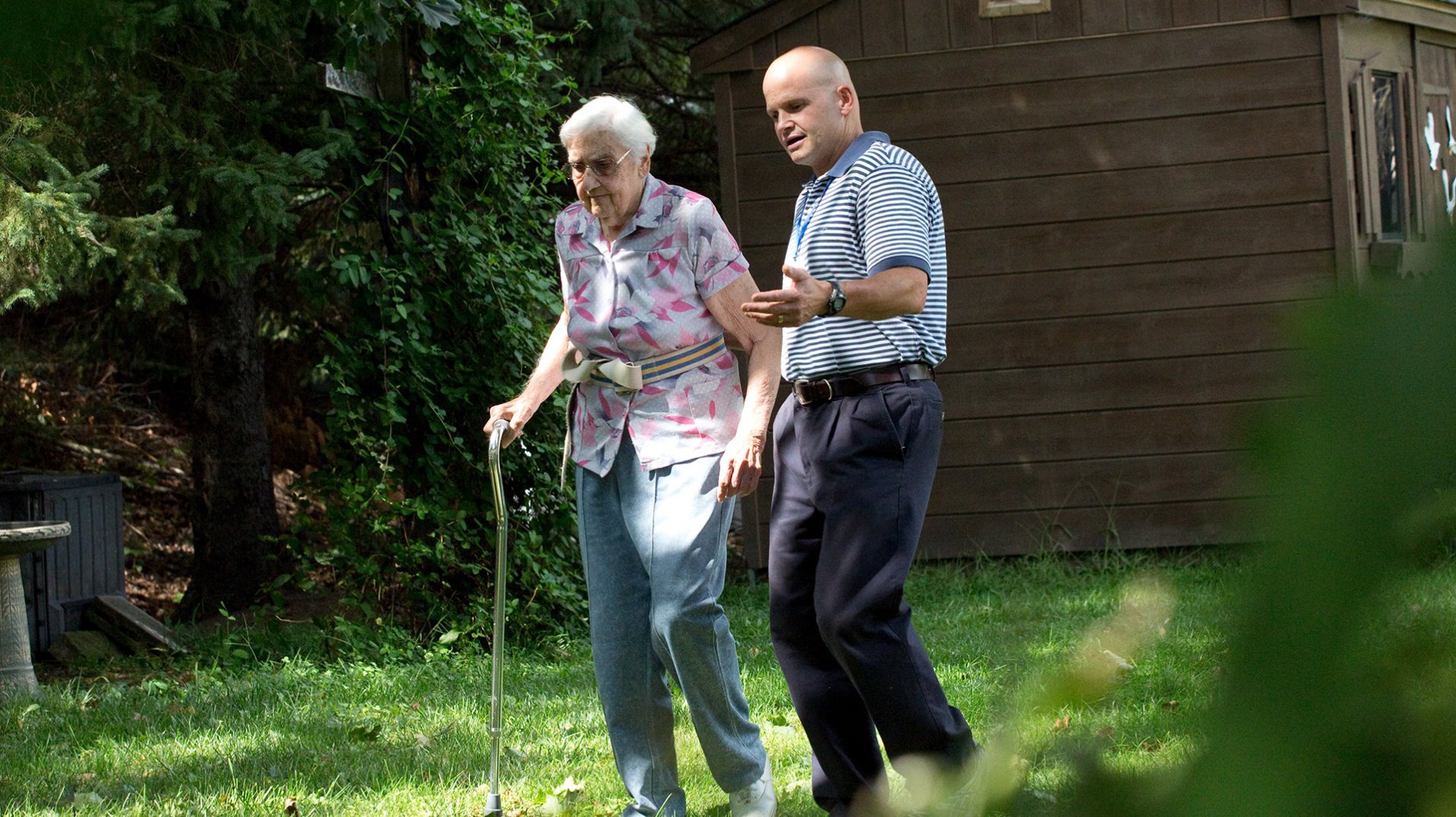 Balance and mobility conditions
Among older adults, falls can have serious consequences. Even the fear of falling can shake one's confidence and reduce a person's enjoyment of life. Our skilled nurses and therapists can help identify the root causes of balance issues, address tripping hazards in your living space, and provide useful strategies to reduce the risk of falling, so you can gain the confidence to get back on your feet again.
Identify and treat the cause of balance issues
Reduce your risks of falling
Understand how medication can affect balance
Choose the most appropriate assistive devices
Build strength and balance
Reduce unnecessary trips to the hospital
Our Safe Strides® balance and mobility program uses a combination of evidence-based care interventions, education and preventive strategies to safely improve your balance and increase your confidence and functional independence. Through a comprehensive assessment, our multidisciplinary team of nurses and therapists will help determine the causes of your fall risk by examining the systems of your body involved in maintaining balance. Then we'll collaborate with you, your fa mily, your caregivers and your primary health care provider to develop a care plan that works best for you.
Is our program for you?
Are you 65 or older?

Are you afraid of falling?

Have you fallen in the last year?

Do you have difficulty walking?

Do you need to steady yourself on furniture when you walk?

Do you use your hands to get up out of a chair?

Do you have difficulty bathing yourself, dressing yourself or going to the bathroom?

Are you taking more than three prescription

and/or

over-the-counter medications?

Do you have health conditions such as vision or hearing loss, dizziness, shortness of breath, foot problems or muscle weakness?
If you answered yes to two or more of these questions, our Safe Strides® program could be for you. Speak with your primary health care provider or call us to discuss your options.
Dolores' story
After years of participating in different treatment programs, Dolores still couldn't even take her dog for a walk. But then she met her Safe Strides® physical therapist, Marco. Watch Dolores describe how, with Marco's care, she rebuilt her strength and regained the confidence she needed to get back on her feet.
When I was able to go home, Kindred at Home was there. And I didn't have to worry about anything. And that made me feel better.
— Rita L., Community Care Patient
Sometimes, when you're going through a struggle, the mental stress is worse than the physical stress. Kindred at Home helps. You can actually sit and talk to them, and they will really listen to you. They listen to everything you say.
— Linda A., Home Health Patient
Knowing that they're professionals and that this is their job, that gives you confidence that they're going to be able to take care of you. I have been a nurse for 39 years. I have seen things in a lot of different situations, and I can say that Kindred at Home really cares about their patients and the quality of care that they give.
— Nancy W., Home Health Patient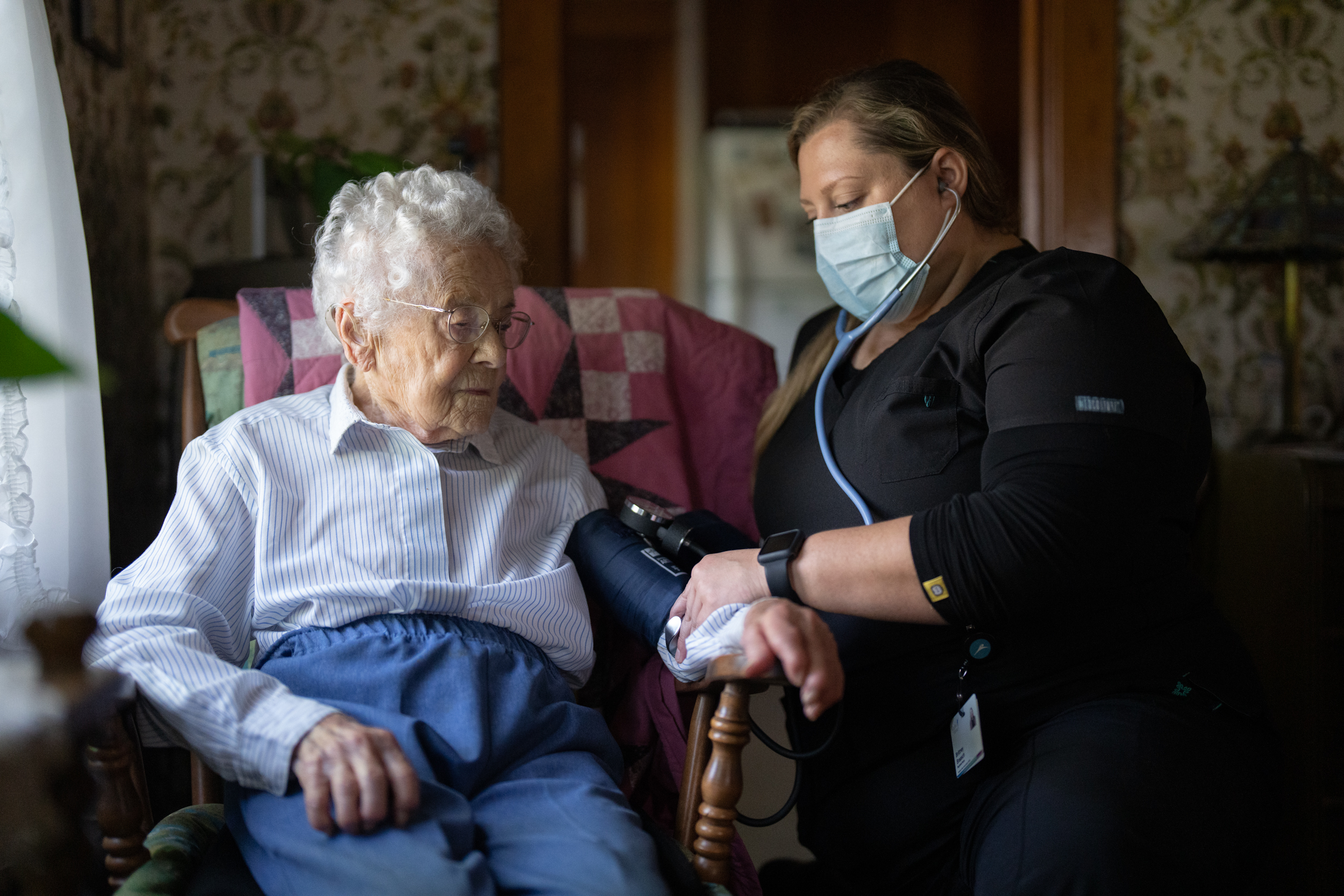 A Day in the Life: Happy in the Scrum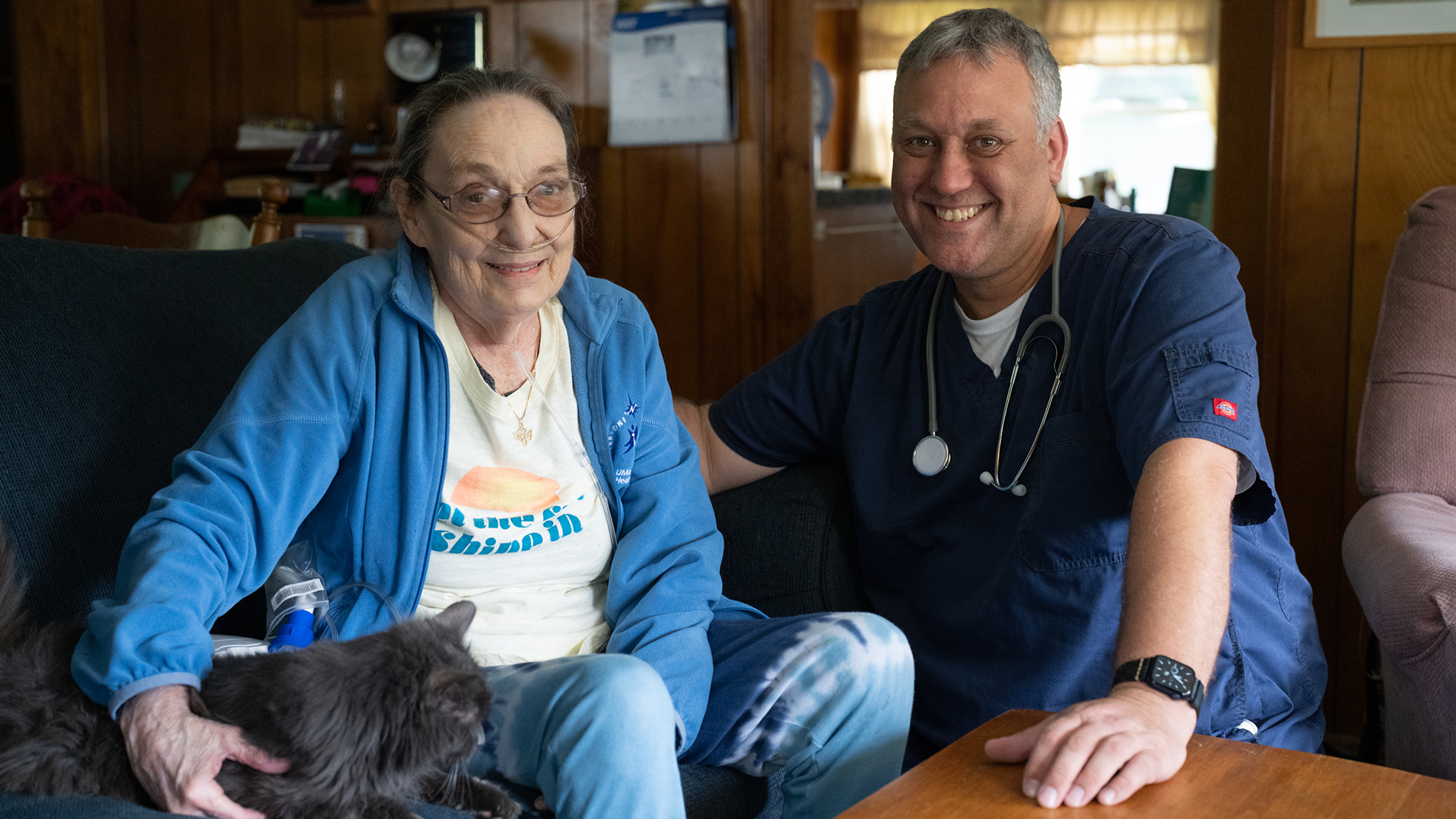 #Home health
A Day In the Life: Half Nurse, Half Cheerleader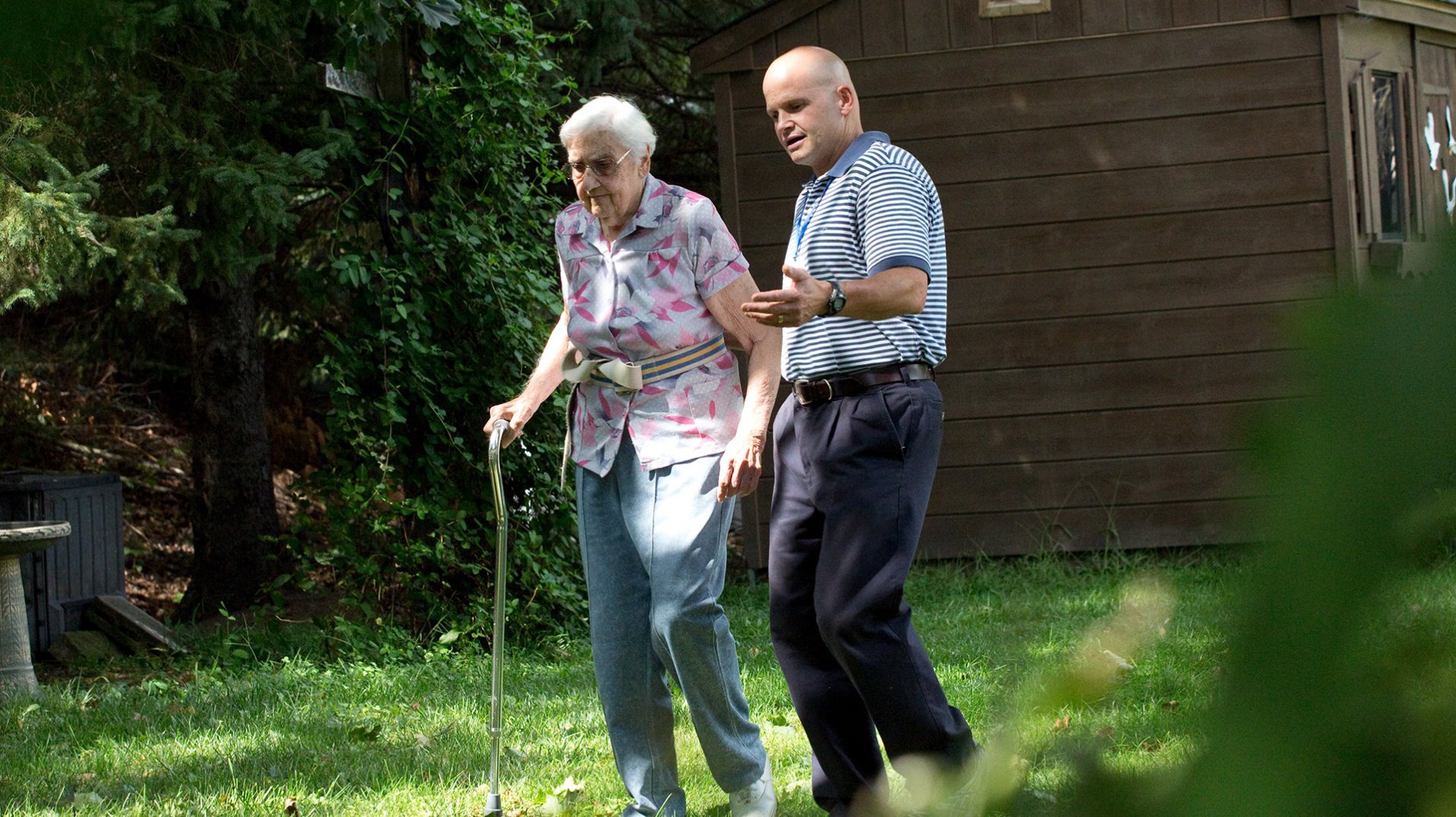 #Balance, mobility and self-care
A Fall Prevention Program That Keeps You Independent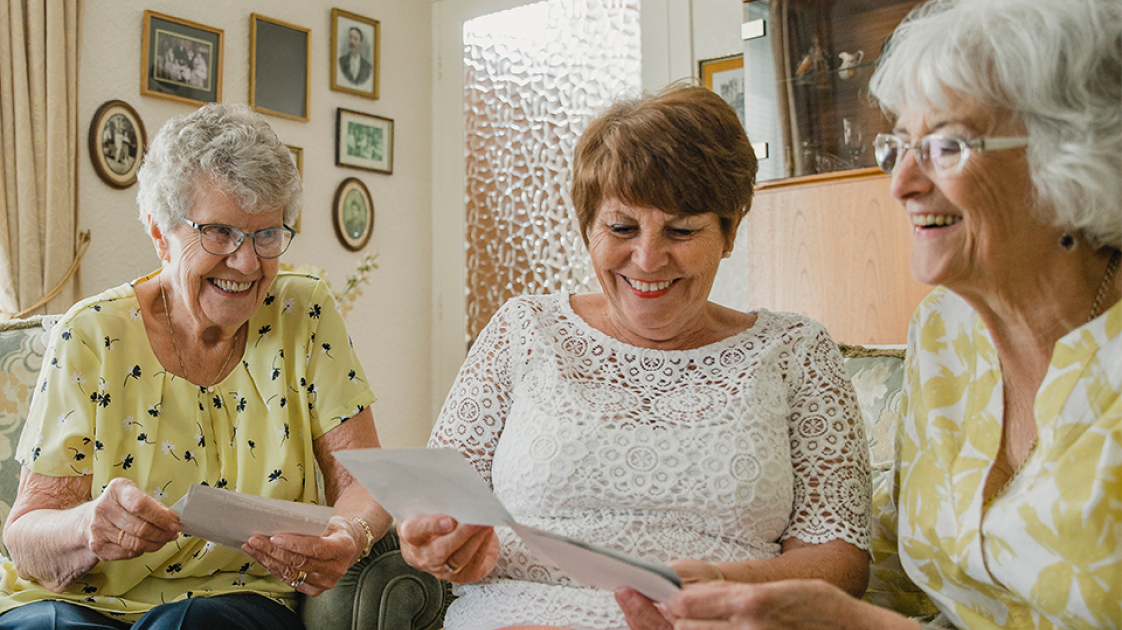 #Home health
3 Tips to Care for Your Aging Parent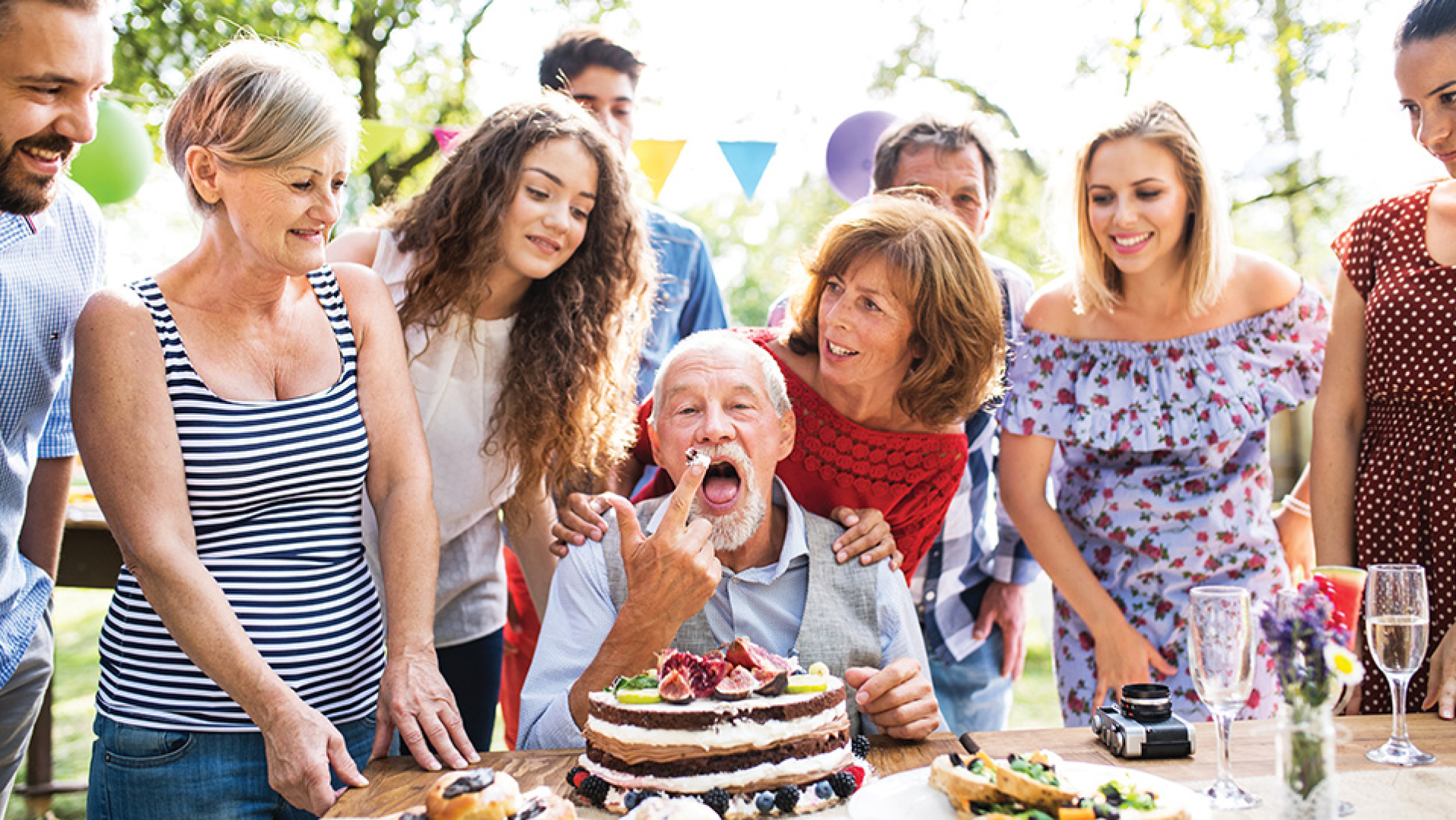 #Home health
Seven Books Every Caregiver Should Read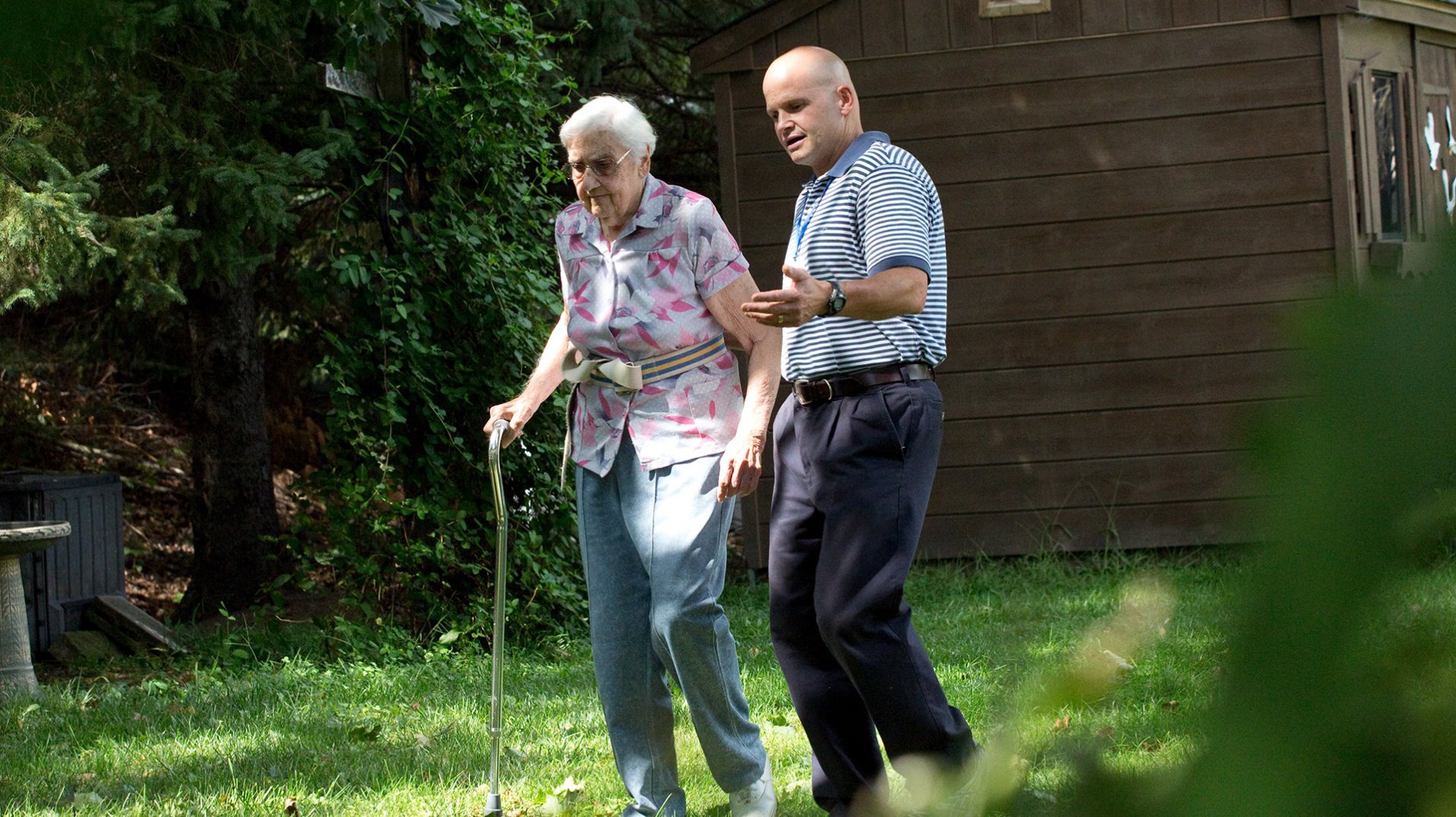 #Balance, mobility and self-care
Your Checklist for Fall Prevention and Home Safety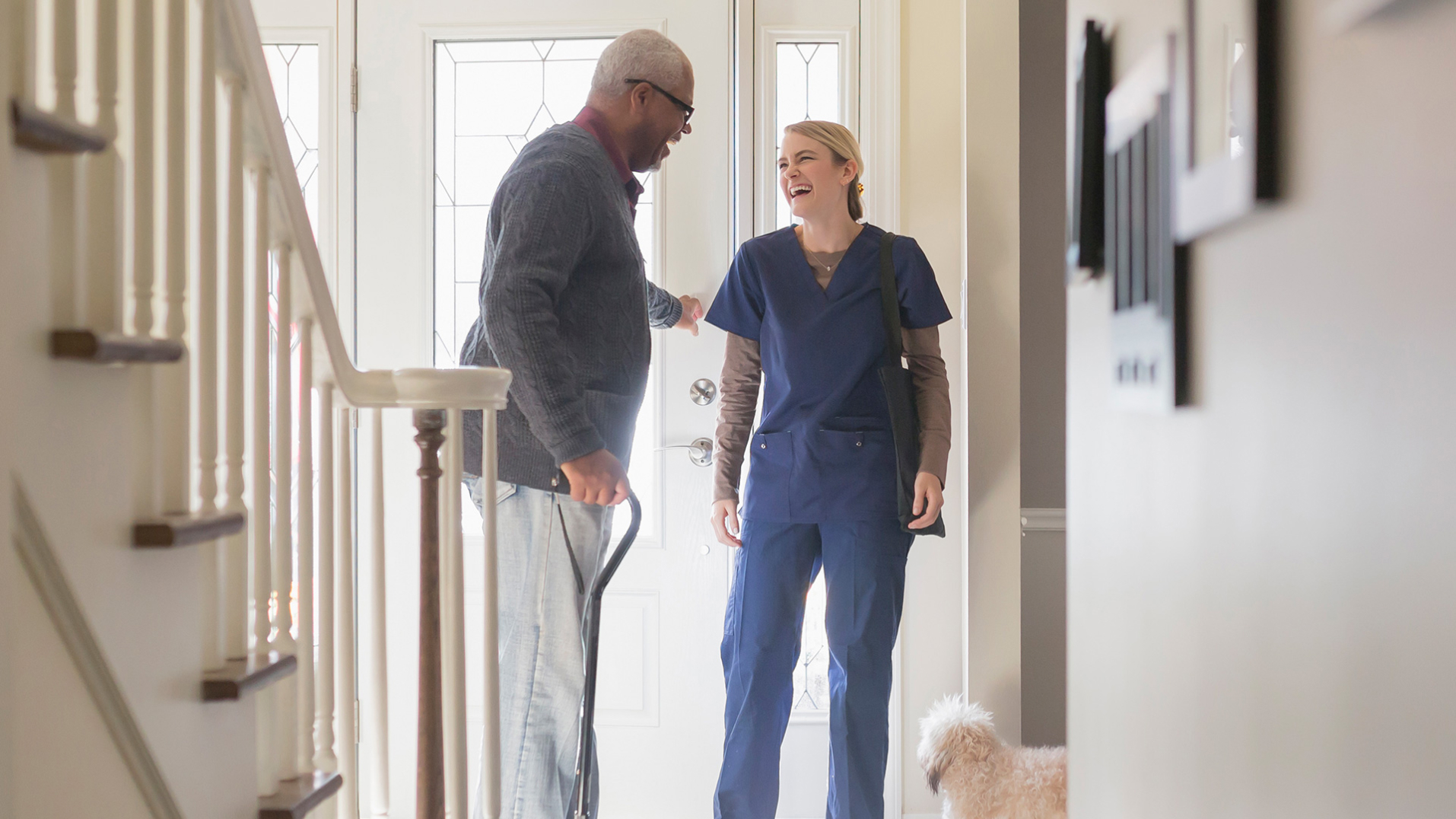 #Home health
Home Health: Three Things You Should Know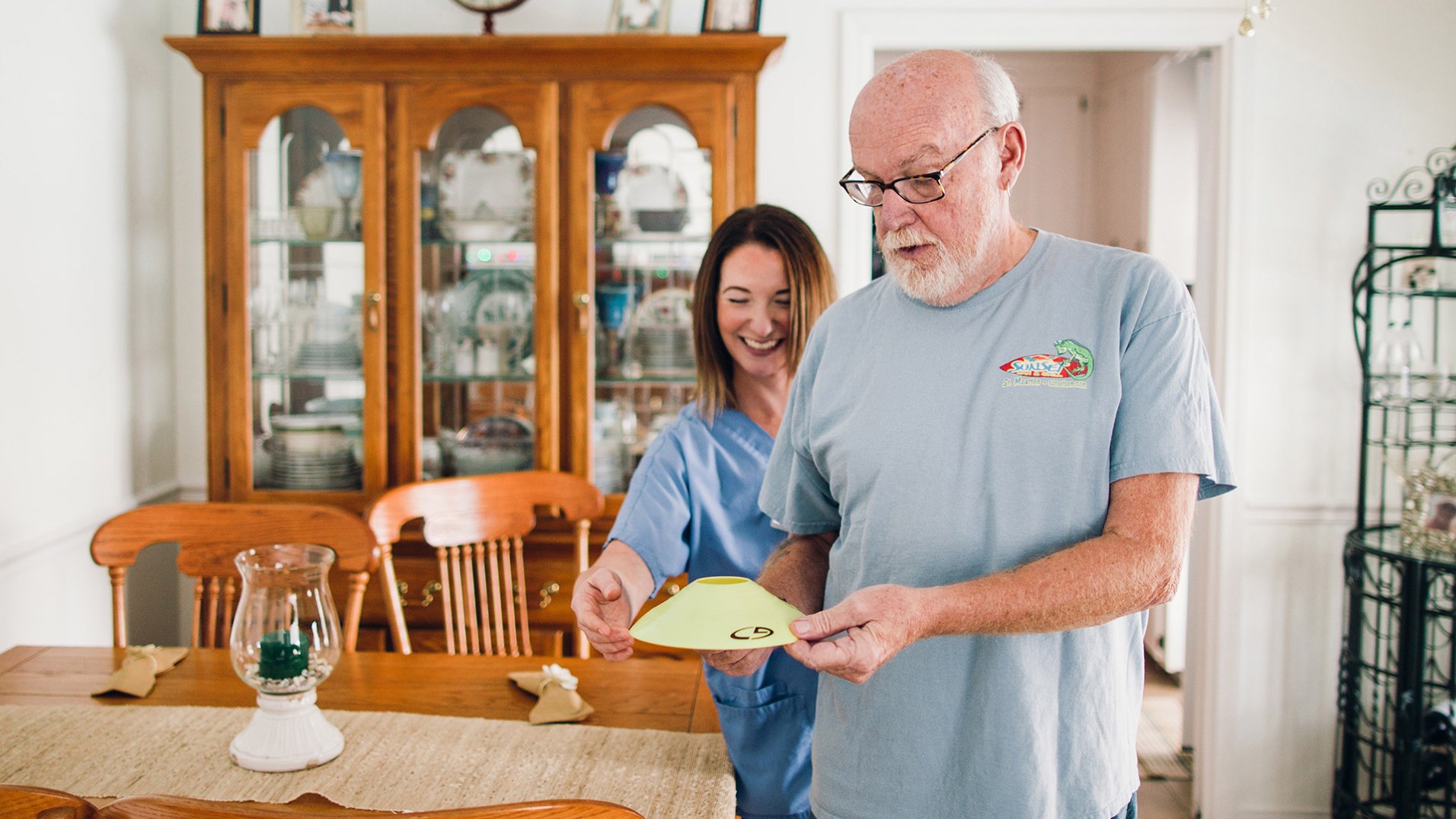 #Home health
Occupational Therapy at Home: What to Expect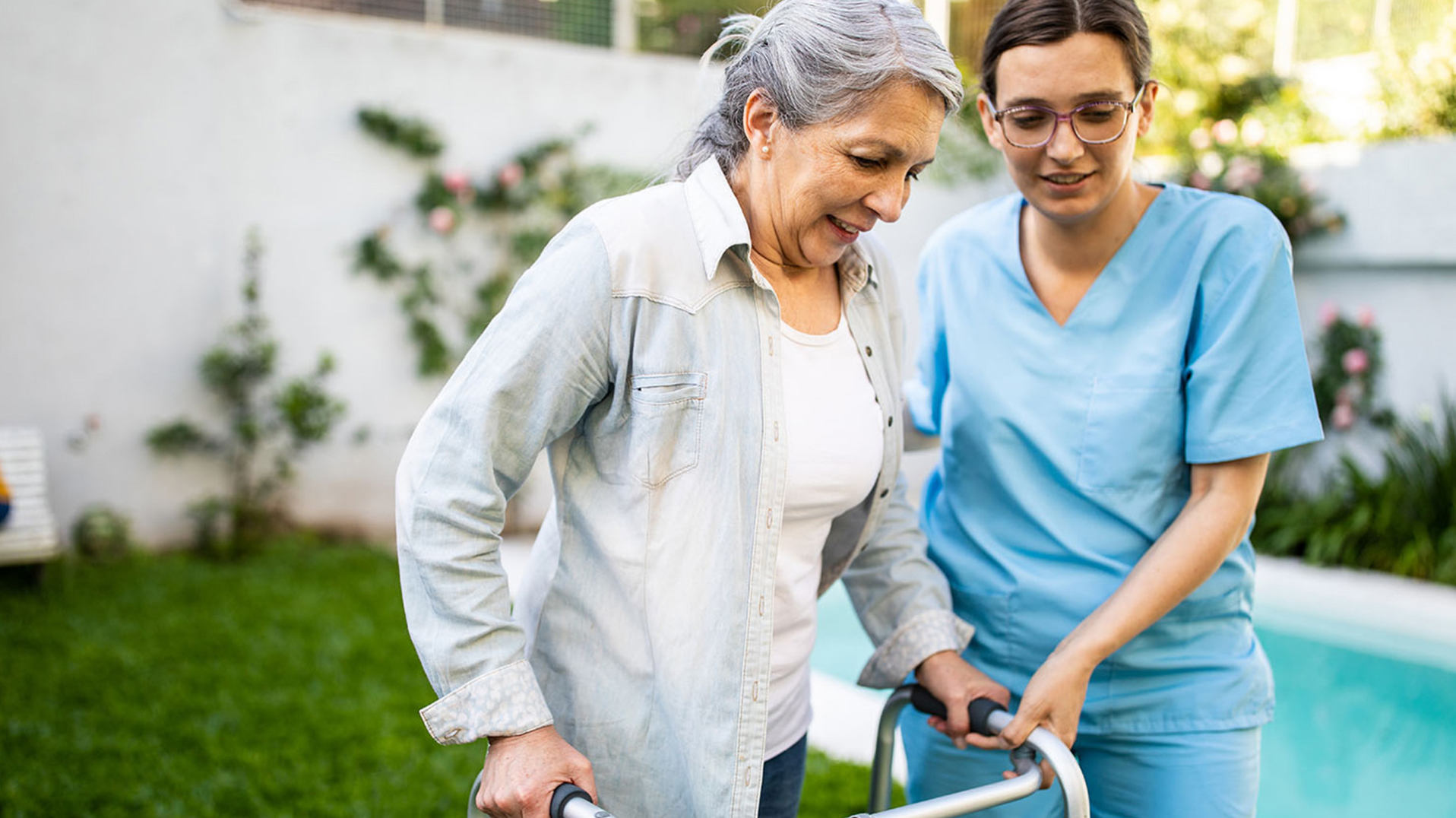 #Orthopedic
How Therapy at Home Helps
Frequently asked questions
Home health is skilled clinical care ordered by a health care provider. These services might include things like nursing, physical therapy and occupational therapy and are designed to help you manage your condition and regain your independence after illness, injury or surgery.
Personal home care assistance involves non-clinical services, such as help around the house, transportation, bathing and light meal preparation.
Personal home care is often needed alongside home health services, and we can help coordinate the two levels of care. A limited number of your personal home care hours may be covered by Medicare while you're receiving clinical in-home care, but it's generally paid separately or covered by private insurance or other government programs.
Home health may be covered 100% by Medicare for those who qualify, and we accept most forms of insurance. Part of the admission process includes verification of insurance. Our team is happy to help answer your financial and insurance questions. You can contact us here.
Ask us about care
Have questions about care, or ready to start care? Talk to a nurse at your convenience.