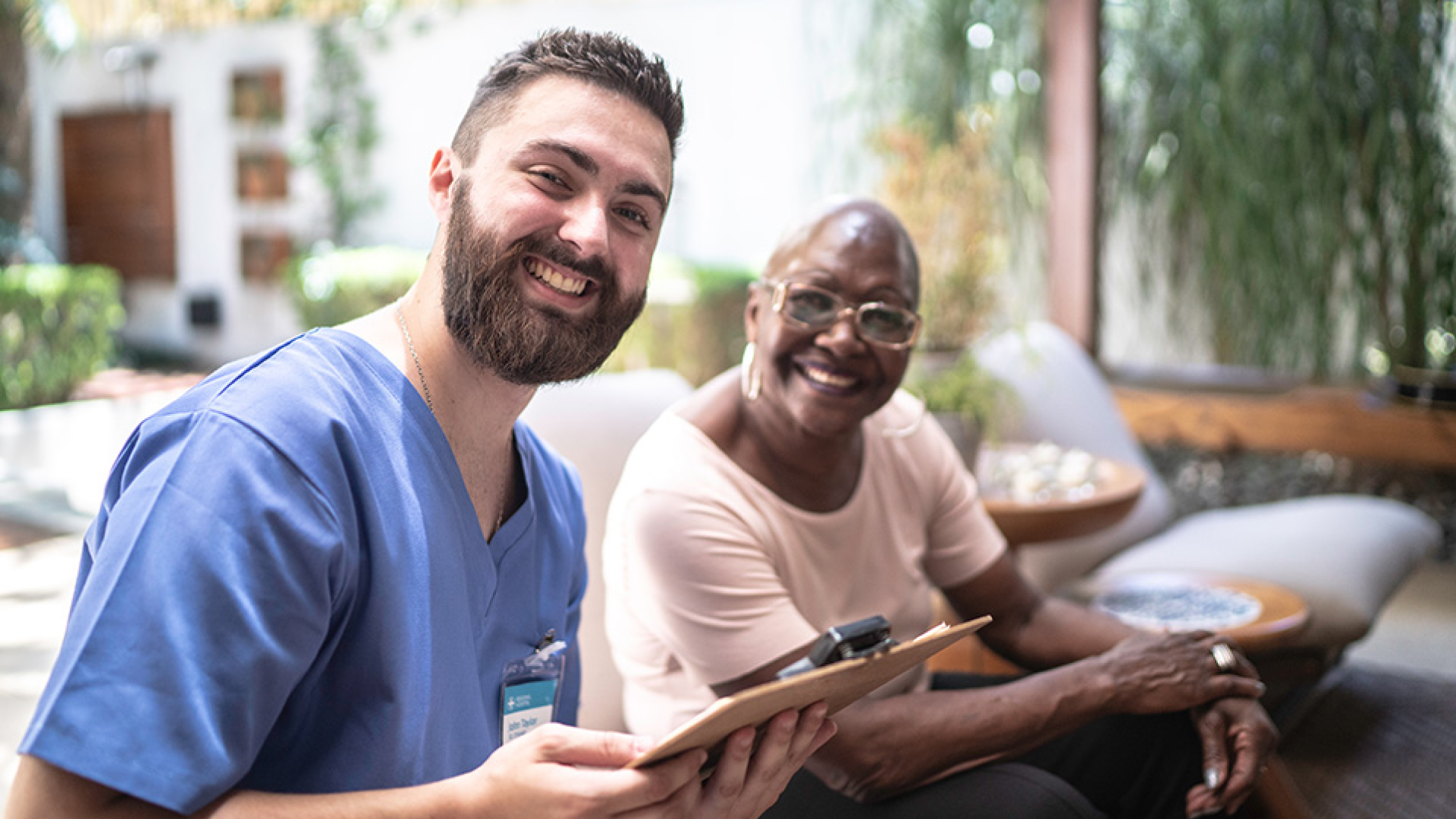 Health care professionals
Ensure your patients gets the care they need in the comfort and safety of their own homes. With your supervision, we help patients learn the skills needed to self-manage their conditions and maintain their independence. Our skilled, compassionate clinicians can help your patients recover from illness or injury, regain or improve their strength and get them back to doing the things they love.
Make a referral
Comprehensive care you can trust
Industry-leading care for every patient
Every one of our patients receives care from a clinician or care team member who is specifically trained in condition and disease management. It's part of the reason we're one of the most awarded names in home health care.
Innovation for better outcomes
When providing care at home, our expert staff utilizes innovative, evidence-based tools to consistently provide optimal interventions for condition and disease management that often result in better outcomes for our patients.
Trusted and experienced staff
While our focus is always on caring for patients, we also care for our partners. We take the time to understand your needs. Communication preferences, follow-up expectations and even something as simple as knowing the right person to contact in your office all help us be a proactive health care partner and an advocate for our patients.
Nationwide network
With more than 775 locations across 40 states, we're the nation's largest provider of home health and hospice.
Specialized care for better results
Our evidence-based, proprietary specialty programs are designed to address your patients' unique needs at home, where they feel most comfortable. Our clinicians receive extensive specialty-specific training for a wide range of health conditions and disease processes to help ensure patients receive the best care to optimize outcomes. We help empower your patients with better self-management, awareness and understanding of their conditions with compassion, encouragement and care.
Keeping Hearts at Home is a multidisciplinary approach to heart and lung care that does more than address exacerbations and post-acute care. We meet your patients where they are, encourage them to adopt long-term healthy habits and help them make simple adjustments in areas such as nutrition and mobility.
We specialize in helping patients manage heart- and lung-related conditions such as heart failure, chronic obstructive pulmonary disease, cardiac bypass surgery, heart attack, hypertension and pneumonia.
Our cardiopulmonary program builds on our existing cardiac services and places additional focus on the management of symptoms for heart- and lung-related conditions such as heart failure, chronic obstructive pulmonary disease, cardiac bypass surgery, heart attack, hypertension and pneumonia.
Our clinicians use a portable, noninvasive monitoring technology called MyNICaS™ that gives them a clear picture of a patient's cardiovascular health. Using this technology, we can identify heart and blood flow fluctuations up to two weeks before patients typically start to notice a change in how they feel. This means we can proactively track, monitor and adjust treatment to avoid exacerbations and reduce unnecessary trips to the emergency room. As patients start to see how their heart and circulation respond to treatment, it encourages them to adopt behaviors that lead to improved long-term health, such as eating a healthy diet and taking the proper medication. It's a powerful technology we use to help patients take charge of their heart health.
PRIME Wound Care™ is our comprehensive approach to the prevention, intervention and management of wounds. Our wound care team will assess your patients' injuries, including where they are in the healing process, and develop care plans that are specific to their needs.
Unlike traditional balance dysfunction programs, our Safe Strides® program takes a multidisciplinary approach to find and focus on the root of your patients' balance issues. Our care teams evaluate your patients' visual acuity as well as their vestibular, somatosensory and musculoskeletal systems to discover and address critical factors contributing to their fall risk.
Our innovative orthopedic program delivers post-operative care for joint replacement and other orthopedic conditions in the familiar surroundings of your patients' homes. Our nurses and therapists are provided specialized training to build their expertise in post-acute orthopedic care and other rehabilitative needs. Our multidisciplinary approach helps speed recovery, increase mobility, foster independence and get each patient back to optimal function.
Our neurological program brings state-of-the-art care into your patients' homes and provides a range of care services designed to improve their mobility, manage their conditions, build their strength and reduce unnecessary trips to the hospital. This program offers a smooth transition to outpatient or self-care, with a detailed care plan that includes links to community resources and a schedule of important follow-up appointments with physicians.
Through our Low Vision program, clinicians help patients maximize the use of their existing vision to improve their quality of life and avoid functional complications, including falls and unplanned visits to the hospital.
Our specially trained clinicians and social workers understand and can address the unique needs of patients with Alzheimer's and dementia. We provide the highest quality of care, treating each patient compassion and dignity. Our memory care program also offers education and support for caregivers to ensure ongoing success.
Through Zōntago®, our clinicians formulate structured, progressive activities to help older adults improve capacity and capability. Building on Safe Strides® evaluation findings, we tailor the program to the unique needs of each patient and positively reinforce patient participation using their individual interests and goals.
Committed to the highest-quality care and happy patients
We consistently outperform national averages for both quality of care and patient satisfaction and have found great success in reducing unnecessary readmissions.
Making a referral is easy
We process referrals quickly and collect all the information we need to reach out to your patient and begin care. Choose from our referral options.
I have proudly partnered with Kindred at Home over the past 10 years, and with this partnership have been able to achieve positive outcomes for my patients. Kindred at Home is a leader in this medical community, showcasing outstanding quality care metrics and innovative specialty programs. In my dealings with Kindred at Home, I haven't had one patient complain about the care being provided nor about the professionalism of the clinicians providing care. We have been very grateful at our practice to utilize all the programs and services that Kindred at Home offers, which help keep our patients safe at home while helping to control unnecessary ER visits and reducing readmissions.
— Dr. William L.
We are pleased with the personal touch, reliability and services offered by Kindred at Home. They generally will see our patients the next day, and our practice enjoys the ease of electronic signing of orders.
— Kenneth S., D.O.
I've been very pleased with Kindred at Home for multiple reasons. Their therapy program, Safe Strides, has really been helpful for my patients with balance issues that are at risk of serious falls. I've seen much improvement for many of my patients.
— Rommel A., M.D.
Talk to a local representative
Are you a health care professional with questions? We can help. Let us know a convenient time to contact you, and one of our local Kindred at Home representatives will call you directly.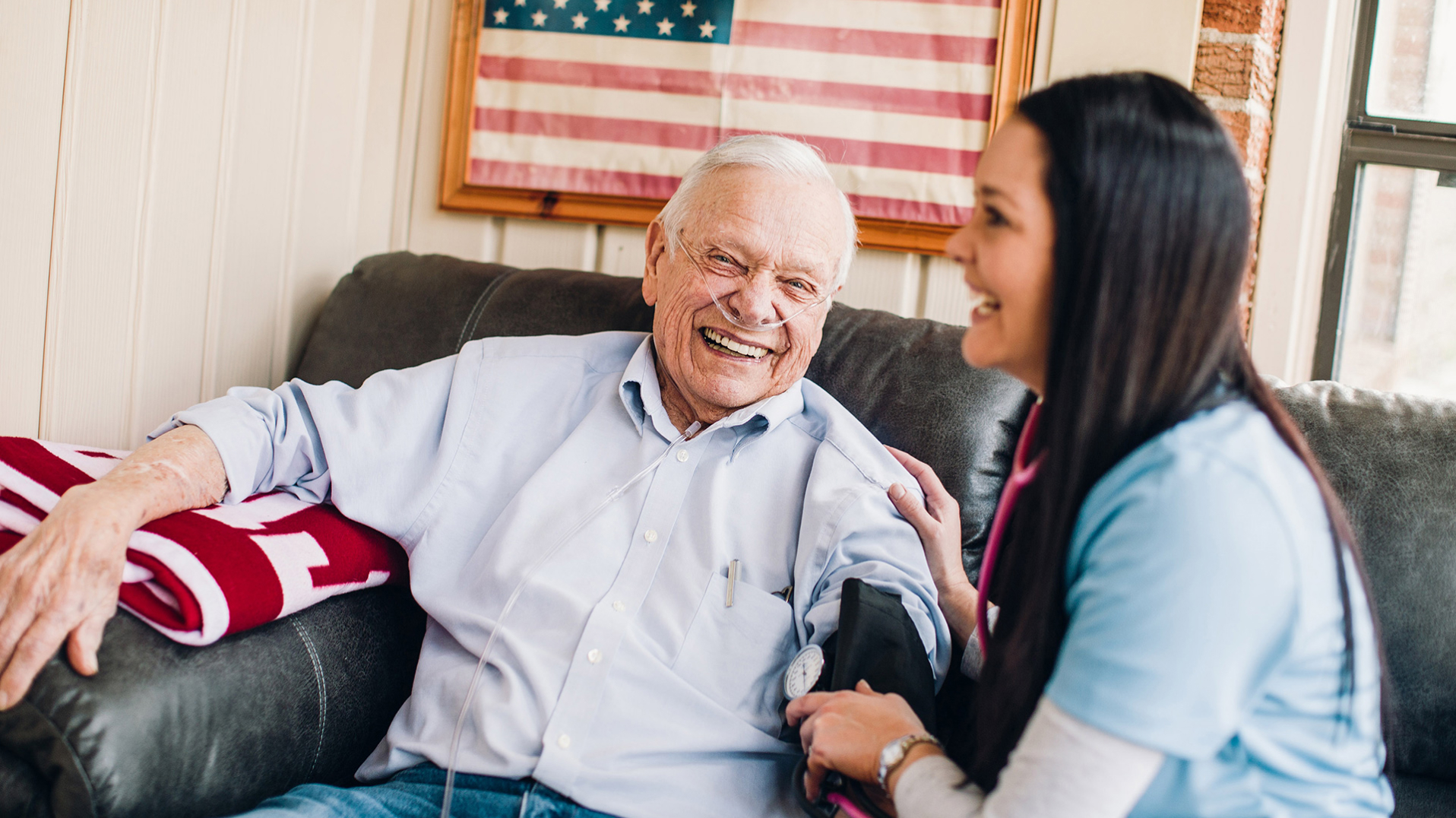 #Patient support
Rhode Island COVID-19 vaccination statement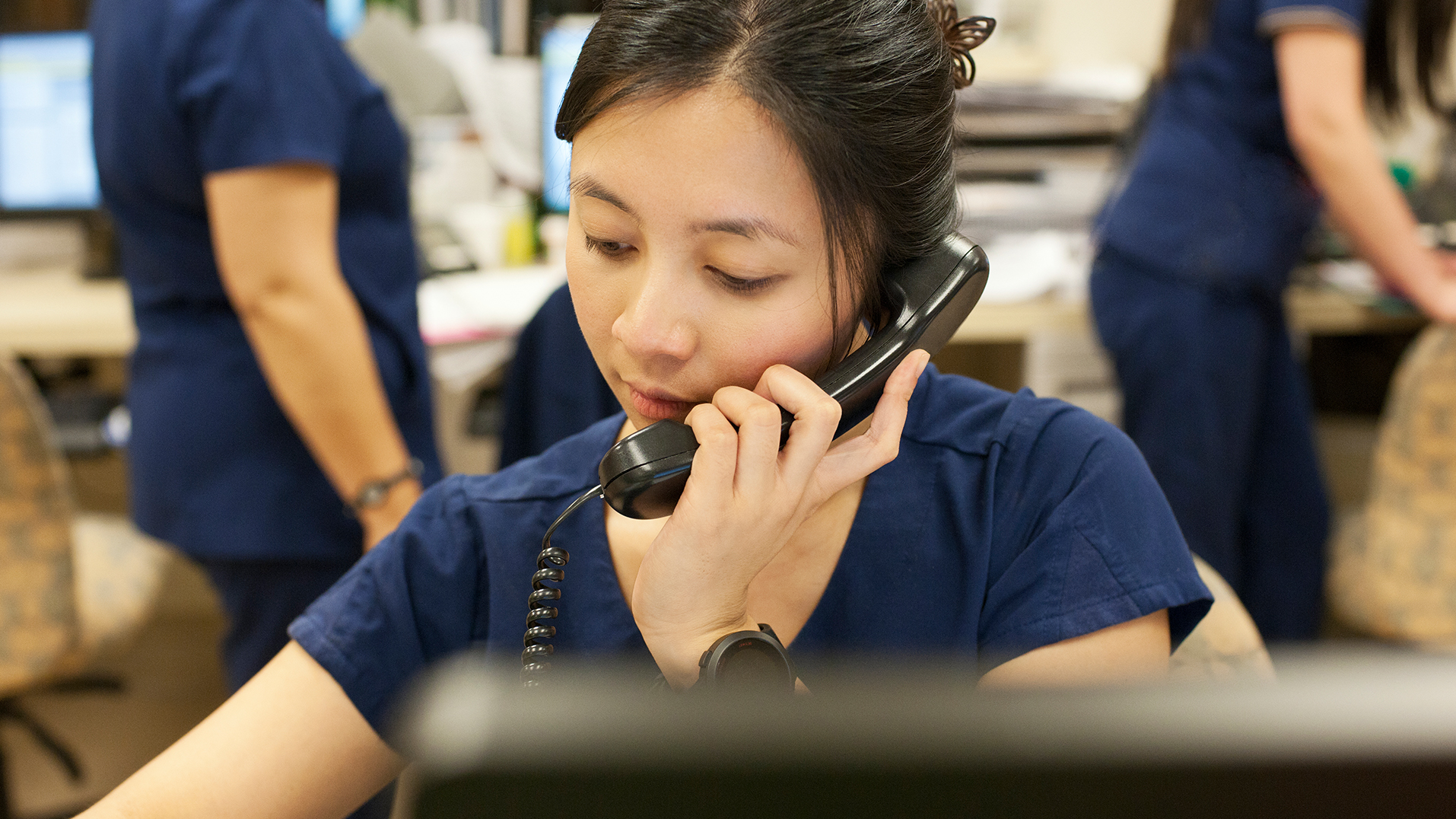 #Home health
Optimize patient recovery with the right home health partner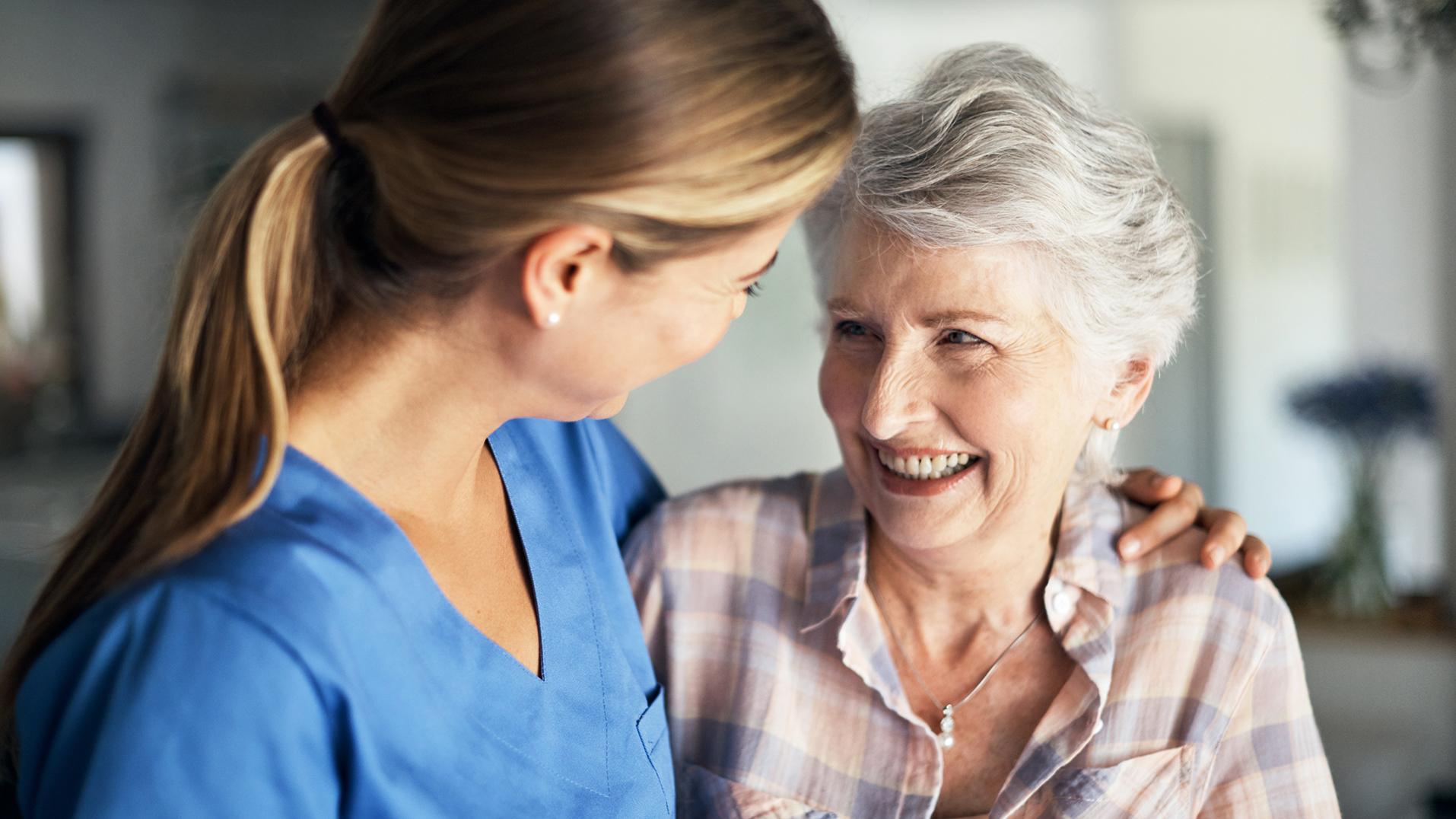 #Patient support
Preparing your patient for home health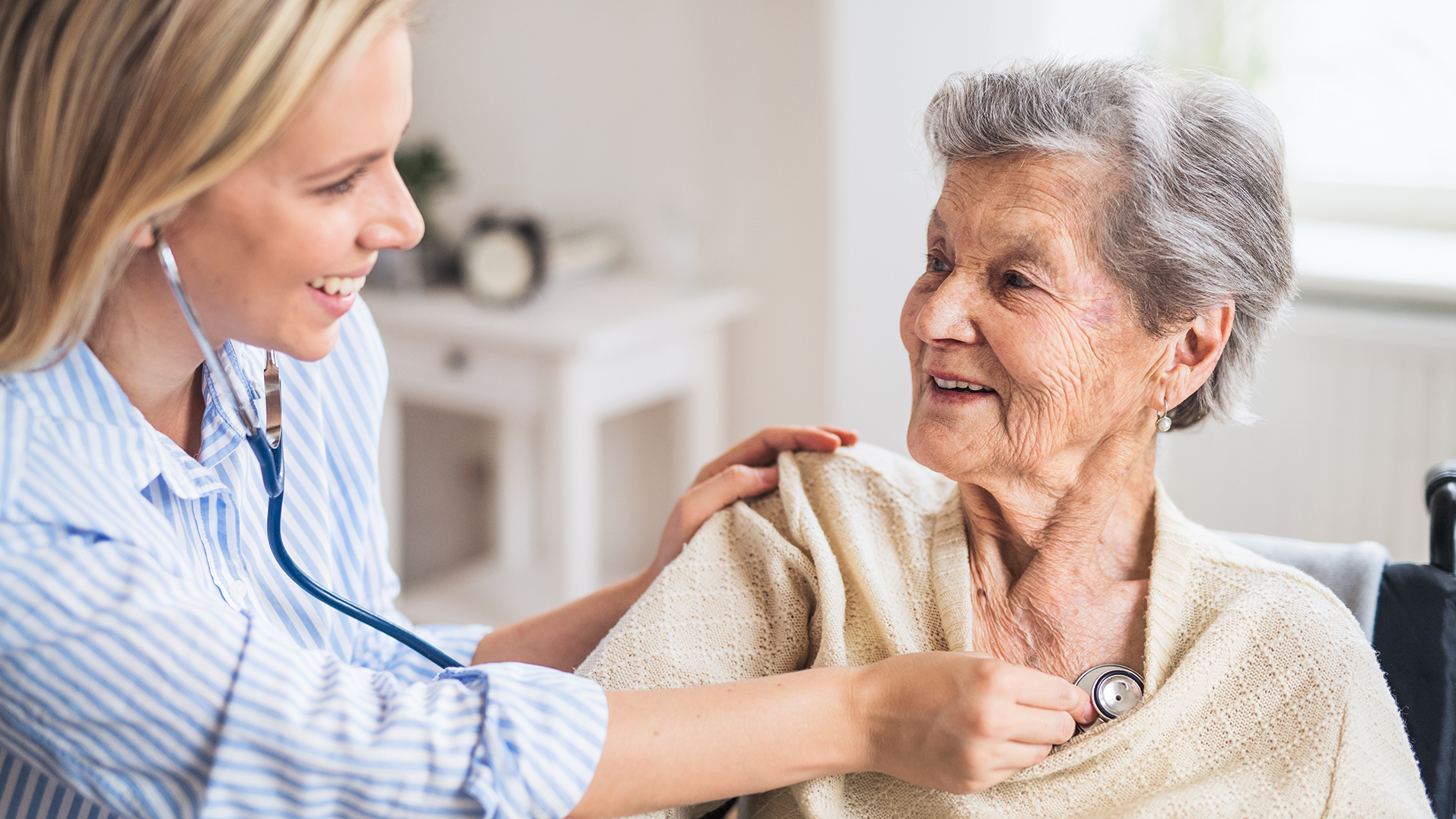 #Patient support
Kindred at Home makes complex care easier to manage through specialized training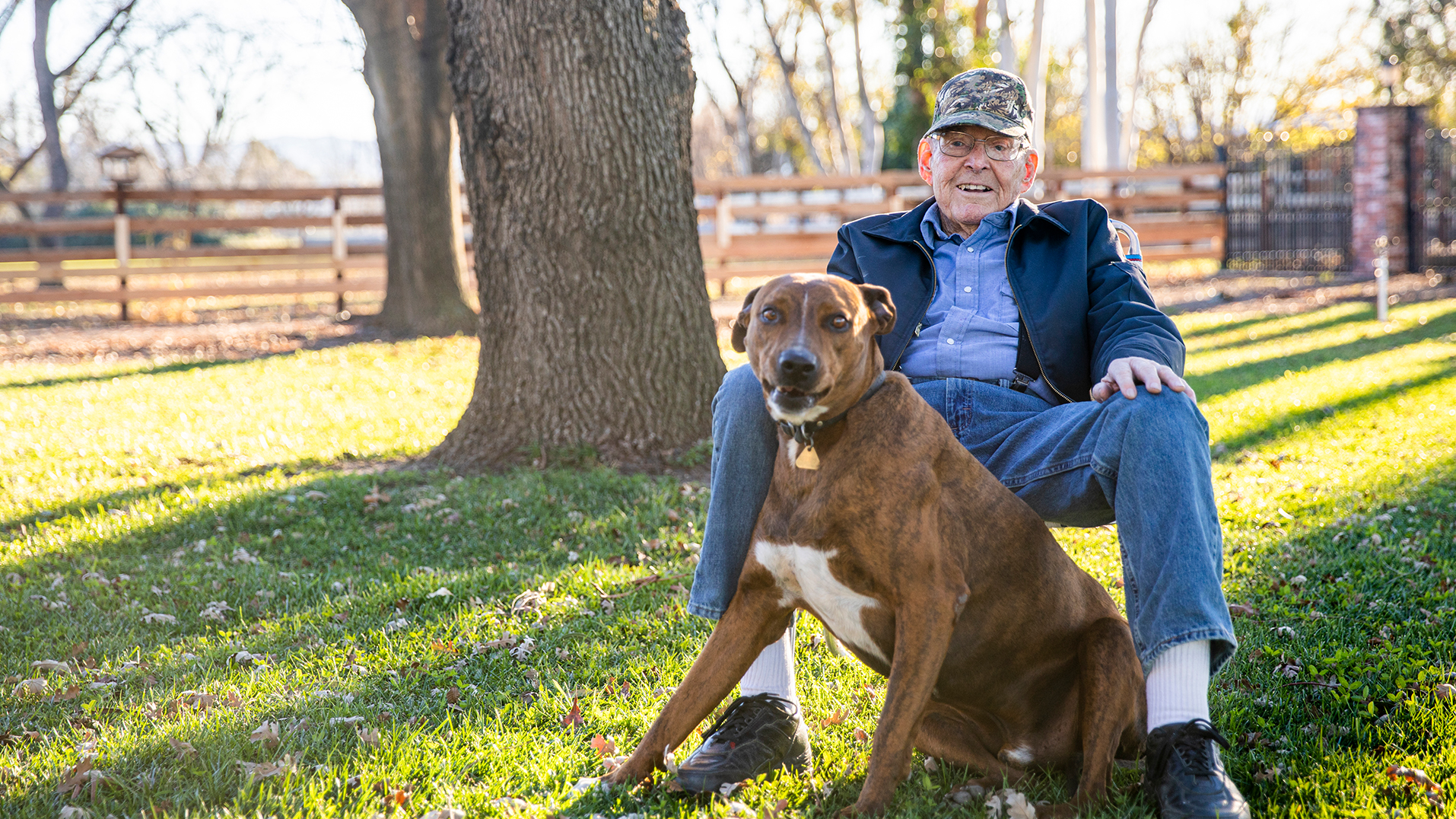 #Patient support
Kindred at Home: there for veterans when they need it most
Get the latest with our newsletter
Frequently asked questions
We try to start our patients within 24 to 48 hours after receiving the referral from the health care provider. There are exceptions if there's a delay in the start of care due to a patient's request, a pending surgery or a patient who has not yet been discharged from the referring facility.
We need a physician's order outlining the services needed for the patient, a history and physical of the patient, the notes from the patient's most recent interaction with their physician and their demographic and insurance information.
Most home health patients typically receive services for 30 to 60 days, depending on the level of care needed, their ability to progress with treatment and the need for additional services. Some patients can receive services for as long as three to six months.