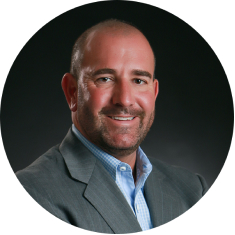 David Causby
President and CEO
Since joining the company in 2003, David has served in various senior leadership roles, including senior vice president of operations and president for the Home Health division. In May 2014, David assumed the role of president after serving as the COO and executive vice president. After four successful years, David assumed his current role as CEO. During his tenure at Kindred at Home, the company has grown to be the largest home health, community care and hospice provider in the country, with nearly 800 locations operating in 40 states. Prior to joining the company, David was the COO of Millennium Health Care Resources. David holds a nursing degree from Presbyterian College and a bachelor's degree in health care administration from the University of Phoenix. He is a member of the Board of Directors of the North Carolina Home Care Association, the Partnership for Quality Home Health Care in Washington, D.C., and the National Home Care Association. 
---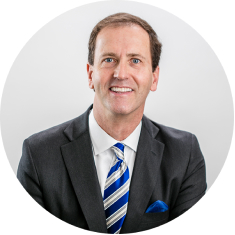 Dean Johnson
Chief Commercial Officer
Dean leads Kindred at Home's sales and marketing teams for the Home Health, Hospice, Community Care and Personal Home Care divisions. He has 26 years of domestic and international sales and marketing leadership experience in the post-acute care service environment. He has been with Kindred at Home since 2010 in key leadership roles, including division vice president of sales and marketing for Home Health, senior vice president of sales and marketing for Home Health and Hospice, senior vice president of enterprise sales and chief commercial officer. Dean graduated from the University of Colorado, Boulder, with a bachelor's degree in economics.
---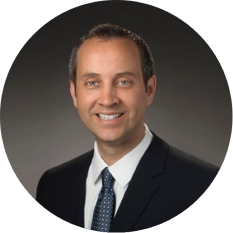 Craig Klopatek
Chief Information Officer
With more than 24 years of information technology leadership in health care, Craig has deep and diverse expertise in payer, provider, software and services transformation. Craig comes to Kindred at Home from Humana, where he held the position of vice president of technology, mergers and acquisitions. Prior to his role at Humana, he held roles as CTO for Conifer Health Solution's Value Based Care division, CIO of Concentra and numerous technology leadership roles at Blue Shield of California. Craig holds a bachelor's degree with an emphasis in corporate finance from the University of Southern California, and an MBA with an emphasis in health services administration from Golden Gate University.
---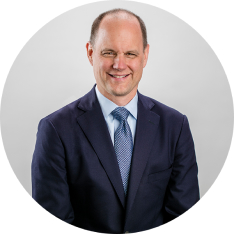 Tom Dolan
Chief Financial Officer
Tom oversees all finance-related activities for Kindred at Home. In this role, he brings 30 years of banking, accounting and corporate finance experience, including more than 14 years in health care. Before joining Kindred at Home, Tom served as CFO of Schumacher Clinical Partners, a private, equity-backed specialty physician management company with over $1 billion in revenue. Previously, he was the senior vice president of finance and treasurer for Amedisys, Inc. Tom earned a bachelor's degree in business administration and an MBA from the University of Michigan.
---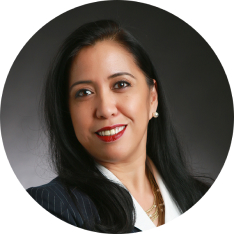 Kristen Nearhood
Chief Administrative Officer
Kristen focuses on corporate and operational strategy as well as companywide change management, employee experience and communications strategy. Kristen has been with the company for more than 20 years and has played a strategic role in the company's integration and separation activities. Prior to the transaction that established Kindred at Home as a stand-alone entity, Kristen served as senior vice president and chief administrative officer, with a key area of focus in operational effectiveness, integration, change management and employee experience for all Kindred at Home team members. She has held various leadership roles in the company, including director of finance, assistant vice president of finance, vice president of corporate finance and vice president of strategic initiatives.
---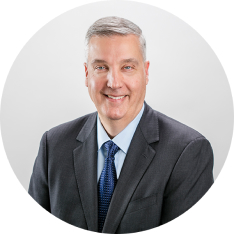 Ron Lazas, Jr.
Chief General Counsel and Corporate Secretary
Ron oversees all legal matters for Kindred at Home and serves as the primary legal adviser to the chief executive officer, the organization's senior management team and the board of directors. Prior to joining Kindred at Home, Ron served as senior vice president, deputy general counsel (operations) for Kindred Healthcare Operating, Inc., where he provided primary legal, compliance, reimbursement and risk management advice to each of the company's operational divisions. Prior to that, Ron was an attorney at the law firm Frost Brown Todd LLC (formerly Brown, Todd & Heyburn), where he worked in the commercial transactions and finance group with a practice emphasis on commercial litigation and financial transactions. Ron graduated summa cum laude from the University of Kentucky with a bachelor's degree in business administration and a minor in economics. Ron earned his Juris Doctor degree from the University of Wisconsin Law School. He is a member of the Wisconsin, Kentucky and Georgia state bars.
---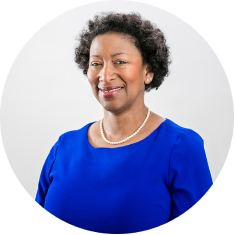 Selece Beasley
Chief Compliance Officer and Privacy Officer
Selece is responsible for the development and implementation of the company's compliance program and serves as the company's HIPAA Privacy Officer. She has more than 30 years of experience in the health care industry and nearly 20 years of service with Kindred at Home. Her background as an RN and her legal and compliance expertise have led her to roles as senior vice president and chief clinical officer for Kindred at Home, as well as the divisional vice president, regulatory affairs and clinical risk, where she guided the company through the interpretation and education of regulatory changes with the goal of minimizing financial and patient care risks. Selece holds a bachelor's degree in nursing from Howard University, and she earned her Juris Doctorate from North Carolina Central University.
---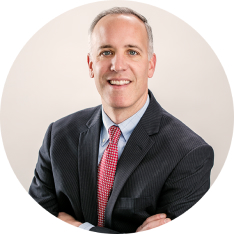 Derek Nordman
Chief Clinical Officer
As chief clinical officer, Derek has responsibility for all combined Kindred at Home clinical products, development, analytics, quality, delivery and service. His duties also include the coordination and leadership of the developing clinical collaboration with Humana. Derek previously held multiple clinical and operational positions over his 14-year tenure with Kindred at Home and its subsidiaries, ranging from a field clinician to regional vice president of clinical and, most recently, vice president of operations. Prior to joining Kindred at Home, he spent five years in an outpatient private practice. Derek completed his undergraduate degree at Lock Haven University, his master's of physical therapy from Emory University School of Medicine and his clinical doctorate from the University of Montana.
---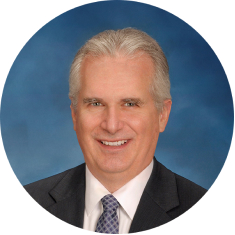 Mark Reid
Chief Human Resources Officer
As chief human resources officer, Mark's focus is on continuing to integrate the company's business functions, creating a high-performing leadership team and implementing a best-in-class employee experience for the 43,000 people at Kindred at Home. Mark has more than 30 years of experience in strategic human resources leadership. Prior to joining Kindred at Home, Mark was the executive vice president and chief human resources officer for USAA. He has also held leadership roles at Diageo PLC, CDI, General Electric and RCA Corporation.
---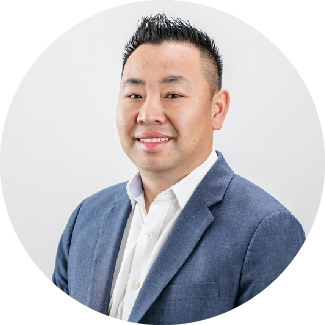 Hmong Vang
Chief Information Security Officer
Hmong is responsible for establishing and maintaining an enterprise-wide cybersecurity and information protection program to ensure that Kindred at Home's information assets are secure and resilient and serves as the company's HIPAA Security Officer. He is also responsible for developing and maturing the Technology Advancement program across all lines of business. With over 24 years of IT and information security experience across diverse industries, Hmong has a proven track record of building mature and efficient cybersecurity and technology programs for companies of all sizes. Hmong holds a Bachelor's of Science degree in Computer Engineering Technology from Southern Polytechnic State University.
---
Ask us about care
Have questions about care, or ready to start care? Talk to a nurse at your convenience.