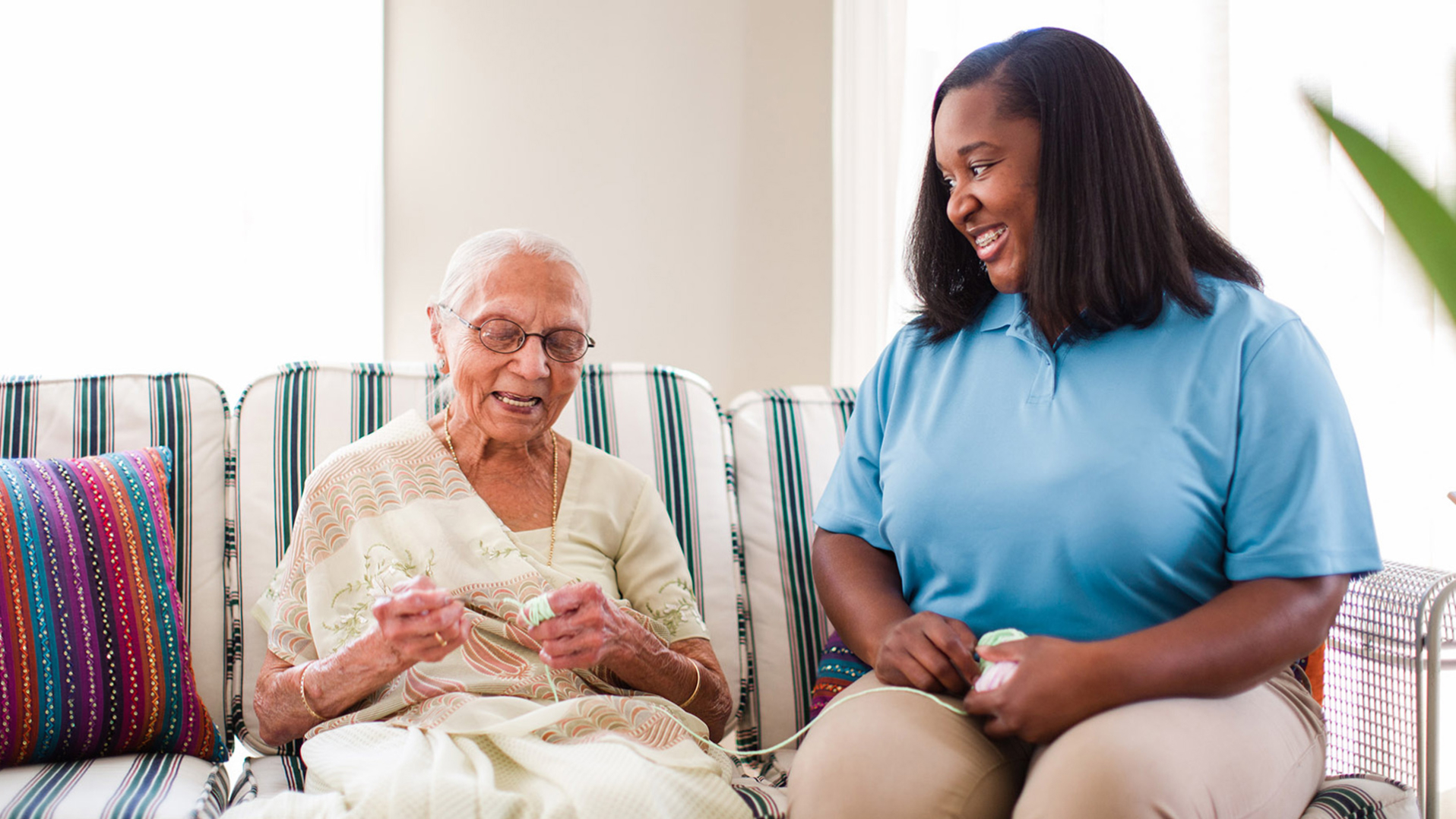 Professional caregivers
We're a close-knit team of passionate caregivers who have dedicated our lives to serving others. We're committed to creating a lasting impact on the elderly patients we love and care for.
See professional caregiver jobs
A little help can go a long way
As a caregiver, you assist patients with the activities of daily life: things like bathing, dressing and meal preparation. In doing so, you give each person you care for something that goes far beyond help — you give them hope. You offer them a chance to safely maintain their independence in the familiar surroundings of their own home.
We recognize and reward great work
Our associates are some of the most talented people in the industry. It's because of them that we're consistently regarded as one of the most respected providers of in-home care in the nation. We ensure every associate knows that the vital work they do can and does change people's lives, and we celebrate our associates for their impact on patient care, their performance in their roles and their commitment to living up to our shared values in everything they do.
We support career growth
Our associates are passionate about what they do and are always looking for ways to do it better. We provide training programs and professional development to help them earn new credentials and grow their skills. We also offer an extensive suite of management programs and leadership development resources designed to help all associates pursue their ambitions.
We provide competitive benefits
Our associates receive a comprehensive package including competitive wages paid weekly, flexible schedules, time-and-a-half overtime and holiday pay, easy-to-earn bonuses, extensive training to grow skills and potential earnings, a 401(k) and paid sick time (California).
I chose to work here because I like taking care of, and giving companionship to, someone who needs it. And the companionship is extremely beneficial to the caregivers too. I enjoy seeing the smiles on their faces.
— Alicia H., Personal Care Attendant
I worked with Kindred at Home before but left to work at a facility. I decided to come back, and it's been amazing, especially how understanding the staff and managers are. The best thing is when my clients express how much they appreciate me, my work and the help I provide.
— Marina M., Personal Care Attendant
I chose this work because I believe that caregiving is a passion of paying forward. It is a choice of giving and sharing time, service and love. Seeing my client excited to see me early in the morning and being able to make her smile and laugh with me are the best experiences.
— Criselda L., Personal Care Attendant
Not ready to apply? Become part of our talent network.
Sign up to become part of our talent community and get the latest job openings as we post them. You'll also get invitations to our virtual events and more.