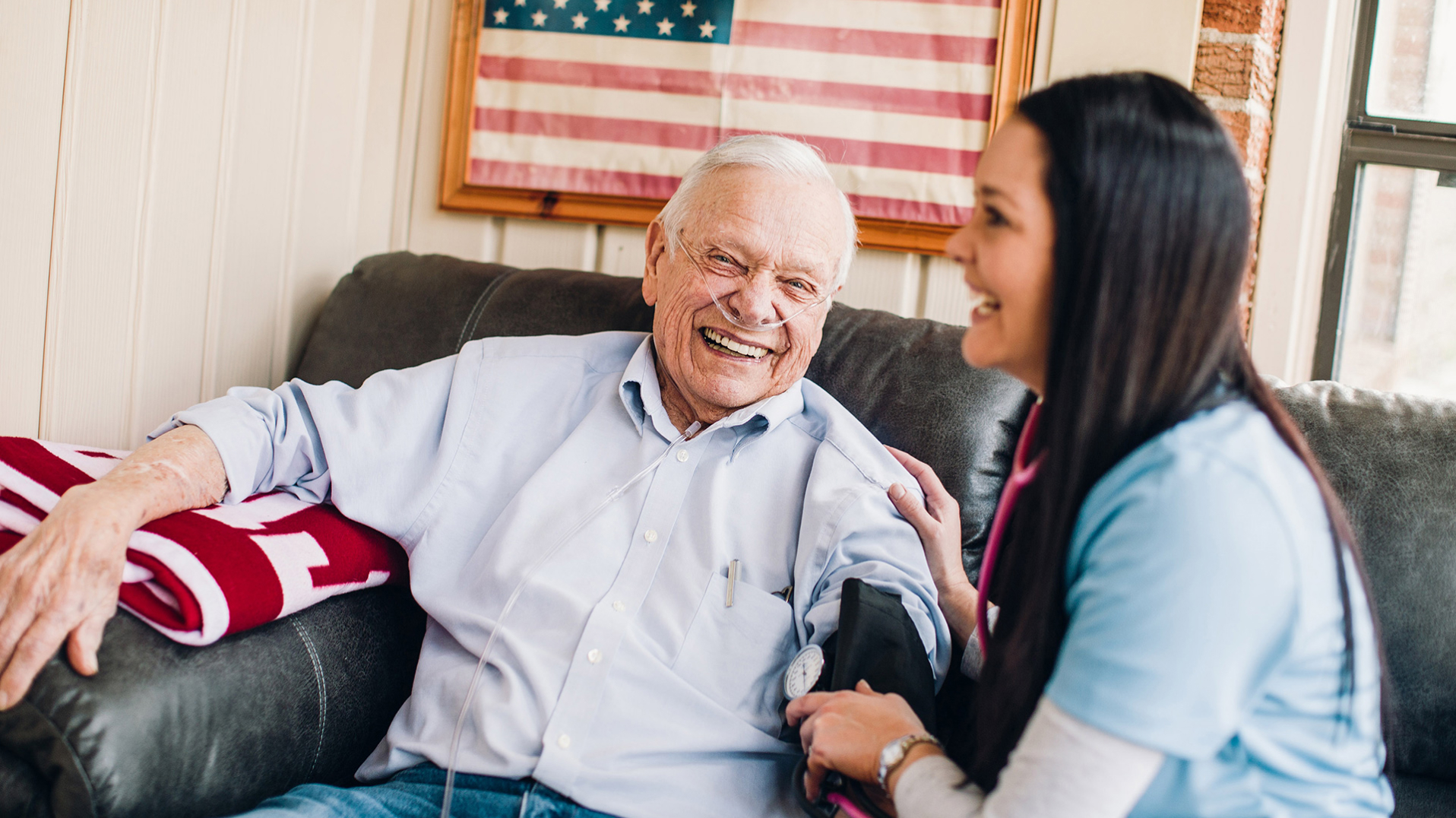 Nursing
When we're invited into our patients' homes, we're not only important to their recovery; we also become an important part of their lives.
See nursing jobs
Being a nurse isn't just a job — it's a calling
There's something special about neighbors caring for neighbors, and that's what we do. Many of our highly skilled, compassionate nurses live in the communities where they care for patients, helping older people recover and regain their independence. And with access to ongoing, specialized training and state-of-the-art tools and devices, our clinicians have the confidence to provide the best care possible. If you're dedicated to helping older adults thrive despite illness or injury, we invite you to contact us and explore our job listings.
We recognize and reward great work
Our associates are some of the most talented people in the industry. It's because of them that we're consistently regarded as one of the most respected providers of in-home care in the nation. We ensure every associate knows that the vital work they do can and does change people's lives, and we celebrate our associates for their impact on patient care, their performance in their roles and their commitment to living up to our shared values in everything they do.
We support career growth
Our associates are passionate about what they do and are always looking for ways to do it better. We provide training programs and professional development to help them earn new credentials and grow their skills. We also offer an extensive suite of management programs and leadership development resources designed to help all associates pursue their ambitions.
We provide competitive benefits
Our associates receive a comprehensive package including competitive pay, a 401(k), an Employee Assistance Program, Healthy Steps Wellness, a Centers of Excellence program, health care plans, educational assistance and flexible schedules.
Get a glimpse into the daily lives of our home health care team
Discover what it's really like to be a home health nurse. Hear from some of the dedicated members of our team as they describe what they do and why they love doing it.
I love the ability to make a difference in my patients' lives.
— Laura H., RN, Resource Nurse
To me, helping patients is a calling, especially those who don't think they can get back to normal. Seeing them heal and recover is so rewarding. I love my job, especially the autonomy and trust of our team and doctors.
— Olga R., RN, BSN, CWOCN
I love the opportunity to get to know so many amazing people. From the wonderful clinicians in the office to the clinicians that see patients to sales, management and those operating behind the scenes — everyone works well together and for the benefit of the patient.
— Meredith D., BSN
Nancy's story
Home health nurses often become a vital part of people's lives, providing care, compassion and, in many cases, genuine friendship. Nancy believes it's a privilege to help her patients, and it's one she takes seriously. As she says, "Some of these people really look forward to the visits because I might be the only person they see that week."
Not ready to apply? Become part of our talent network.
Sign up to become part of our talent community and get the latest job openings as we post them. You'll also get invitations to our virtual events and more.