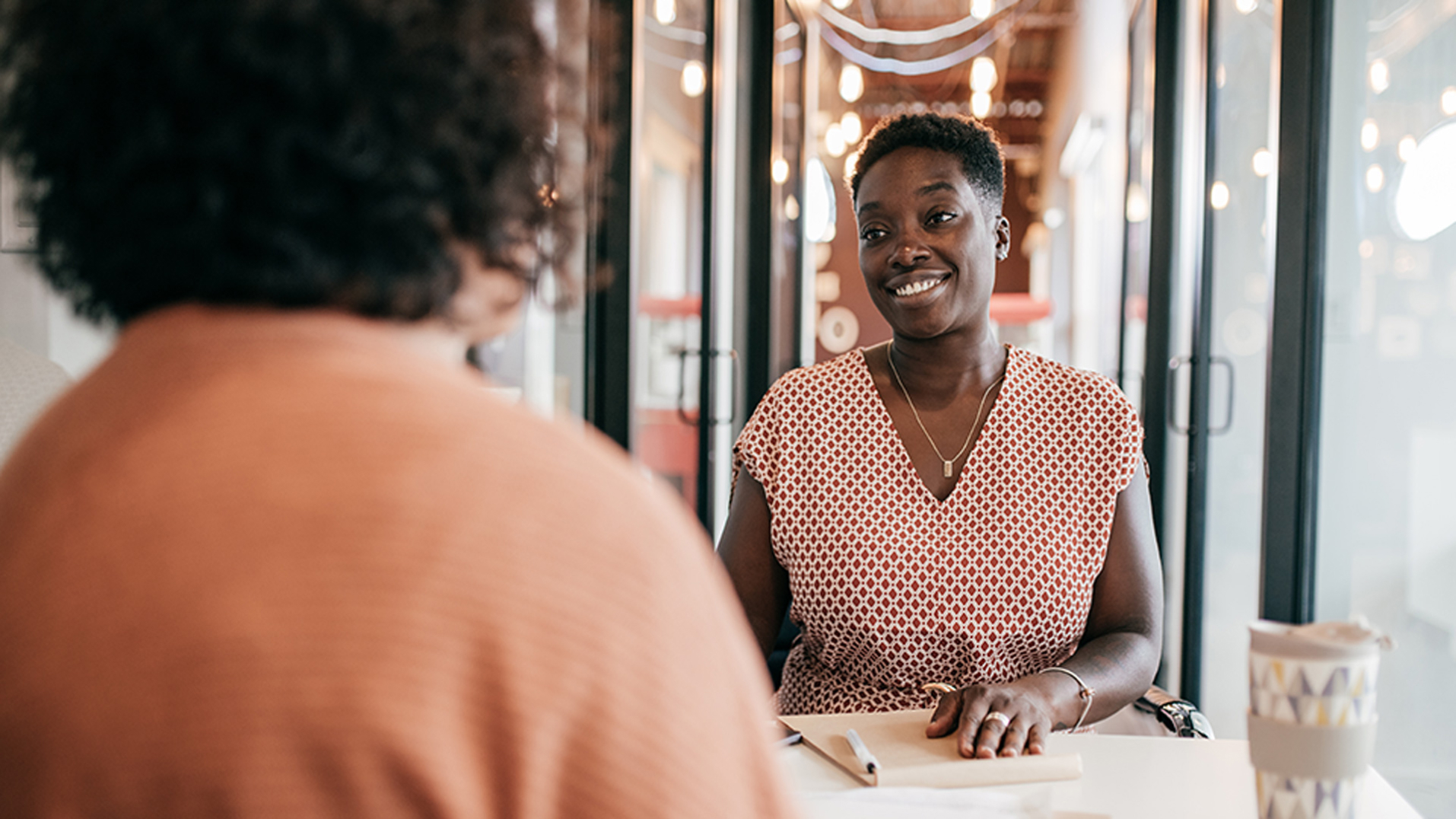 Corporate and leadership
When you join Kindred at Home, you're joining one of the nation's largest and most respected health care organizations.
See corporate and leadership jobs
We provide support for over 40,000 associates
Our corporate and leadership teams support associates in over 770 locations across the country, so if you're looking for a fast-paced environment and the opportunity to build a successful, rewarding career, contact us today.
We recognize and reward great work
Our associates are some of the most talented people in the industry. It's because of them that we're consistently regarded as one of the most respected providers of in-home care in the nation. We ensure every associate knows that the vital work they do can and does change people's lives, and we celebrate our associates for their impact on patient care, their performance in their roles and their commitment to living up to our shared values in everything they do.
We support career growth
Our associates are passionate about what they do and are always looking for ways to do it better. We provide training programs and professional development to help them earn new credentials and grow their skills. We also offer an extensive suite of management programs and leadership development resources designed to help all associates pursue their ambitions.
We provide competitive benefits
Our associates receive a comprehensive package including competitive pay, a 401(k), an Employee Assistance Program, Healthy Steps Wellness, a Centers of Excellence program, health care plans, educational assistance and flexible schedules.
I love the company culture and high standards for providing quality patient care. I love that I have great co-workers. We're able to make each other laugh and show genuine concern for each other. I love that we're able to make a difference in the lives of our patients. I love that I have longevity in my career working here.
— Norma E., Administrative Specialist
I love that we innovate for the future and embrace change.
— Paul W., Director of Recruitment Operations
I love working at [Kindred at Home] because I can seek opportunities to find clinicians to give outstanding clinical care to our seniors.
— Jessica S., Area Recruitment Manager
I love working at Kindred at Home because I am passionate about helping to enrich the lives of older adults.
— Sifa H., Marketing
There are a lot of things I love about Kindred at Home, but most of all I love the support I receive, as that gives me the ability to lead my team to be successful!
— Kim M., Area Director of Operations
I love that, from the top down, Kindred at Home puts patients and employees first!
— Christy W., Area VP of Operations
I love my co-workers! Finding solutions and solving problems are attainable goals with the excellent internal customer service of patient- and employee-focused teammates!
— Angela J., MPA, PMP, Operations Support
Not ready to apply? Become part of our talent network.
Sign up to become part of our talent community and get the latest job openings as we post them. You'll also get invitations to our virtual events and more.